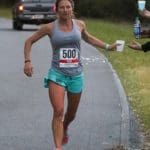 Klein took first place for female runners in the Optim Orthopedic Skidaway Island Half-Marathon near Savanah, Ga., and an equally impressive fourth place overall with a time of 1:27.38.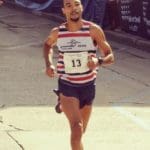 Following a stellar track and cross-country career at the University of Florida, Eduardo Garcia continues his transition to the roads and has, in addition to his collegiate best, put in some impressive road performances, including V.I. national records for the 10K, half-marathon and the marathon.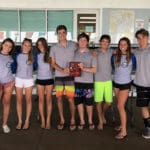 The Antilles High School sailing team traveled last weekend to the Davis Island Yacht Club in Tampa, Florida, where it won the South Atlantic Interscholastic Sailing Association District Team Race Qualifier, securing a spot at Baker team race nationals next month in Portland, Maine.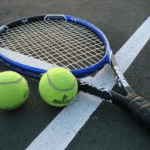 The Virgin Islands Tennis Association (VITA) will participate in the 2019 Davis Cup Zone Group III Competition set for Costa Rica from June 17-22. Players wanting to be considered for the USVI Team need to send a copy of their passport and a brief resume of their current playing status, including current training and competition events.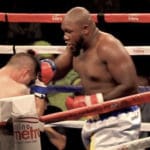 U.S. Virgin Islands heavyweight Clayton Laurent Jr. picked up his first professional loss Friday night against Mexico's German Garcia, falling in the third of four rounds at Puerto Rico's Coliseo Ruben Zayas Montanez.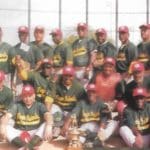 Most people remember Darlan Brin as the face of the V.I. Port Authority, but since 1988, he's gained recognition for something completely unrelated: senior men's baseball.
Clouds and a couple of squalls threw windy curve balls across the courses set for the 50-plus boats racing in the 46th St. Thomas International Regatta. STIR, long known as the 'Crown Jewel of Caribbean Yacht Racing', lived up to its reputation by delivering professionally-set round-the-rocks and round-the-buoy courses, the natural attributes of wind, sun and seas, and first-class competition and camaraderie.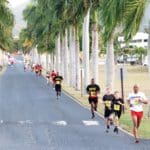 Randall Nielsen, marshal of the V.I. Superior Court, won his first road race at the 2nd Annual UVI Charter Day Mile on the UVI St. Croix Campus, Friday morning.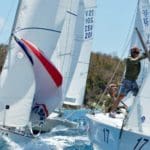 Blue skies, warm seas and winds blowing steadily at 12 to 15 knots over the round-the-island and round-the-buoy courses proved fun for everyone in this St. Thomas Yacht Club-hosted event.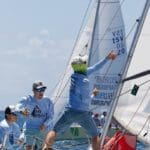 Caribbean perfect sailing conditions made for a great day of racing for the 50-plus boats competing in the first day of the 46th St. Thomas International Regatta (STIR).