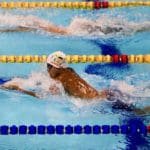 U.S. Virgin Islands swimmer Adriel Sanes, 19, broke numerous ISV swimming records on Saturday in the second day of competition at the 2018 Central American and Caribbean Games, being staged in Barranquilla, Colombia.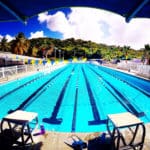 The U.S. Virgin Islands (ISV) swim team had a strong finish after day one of competition at the 2018 Central American and Caribbean (CAC) Games on Friday, ending with several athletes advancing to medal rounds and a new U.S.V.I. record.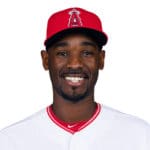 It has been a year filled with ups and downs for 29-year-old St. Thomas native Jabari Blash, who got called back up to the major leagues July 13 by the Los Angeles Angels.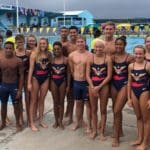 These are the daily results of V.I. National Swim Team at the Central American and Caribbean Amateur Swimming Confederation now taking place in Aruba.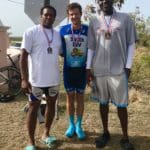 Eighteen cyclists faced fierce wind for the first half of the race against the clock as they headed east from Ha' penny to the turnaround at the Divi Hotel.
surface at the St. Croix Educational Complex Track and Field with over 110 participants showing up for the event.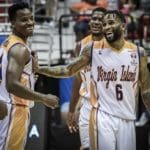 The U.S. Virgin Islands men's basketball team clinched their spot in the second round of qualifying games for the 2019 FIBA World Cup with a 84-74 victory over the Bahamas on Thursday in San Juan, Puerto Rico.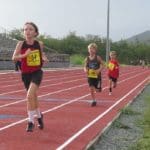 Angel Morales, president of the Virgin Islands Olympic Committee, extended his annual invitation to the V.I. community to support the Olympic movement by participating in the annual Olympic Day runs on St. Croix and St. Thomas.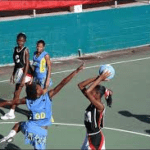 The Association will expand the program to the St. Thomas-St John District at an event scheduled for 1-3:30 p.m., Sunday, July 3, at Emile Griffith Park. It launched its 'Netball and Beyond 2018 Summer Edition' on June 23, at Renaissance Park, St. Croix.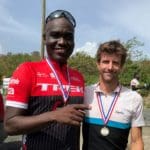 Compared to the May 20th version finish times were slower Sunday morning (June 24) because most cyclists rode with caution on the slick surface.