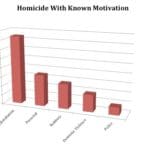 The average murder victim in the USVI is a 27-year-old man found dead in the street with multiple gunshot wounds. A Source study shows revenge killings drive the territory's troubling murder count.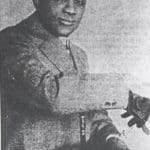 In observance of February as Black History Month, the Source is highlighting Virgin Islanders who've made outstanding accomplishments in various fields. Today we spotlight a man characterized by different people at different times as a racketeer, a philanthropist and a powerful black businessman who left his mark on the Harlem Renaissance, Casper Holstein.
To celebrate the 15th anniversary of the prestigious St. Croix Food and Wine Experience, organizers have enhanced events and found a "restaurant fairy" to ease the financial burden of participating restaurants.
Vice President Joe Biden will lead a new initiative to reverse the downward spiral that three Central American countries have fallen into. The situation is curiously similar to the Virgin Islands.
When you have ideals, you really care about what is right and meaningful in life. You follow your beliefs. You don't just accept things the way they are. You make a difference.
Marvin L. Pickering, EA, PHR, director designee of the Virgin Islands Bureau of Internal Revenue (BIR), and Dr. Stephen Reames, dean of the School of Business of the University of the Virgin Islands, have announced the continued partnership that allows accounting students at UVI to provide a great community service to taxpayers
No one was injured Thursday in a brazen afternoon shooting at the intersection by the entrance into Cost-U-Less on Weymouth Rhymer highway, despite bullets flying around the roadway, damaging occupied vehicles.
The St. Thomas native was chosen to be the model on the cover of the SI swimsuit issue, following in the footsteps of a host of such luminaries as Heidi Klum, Tyra Banks and Christie Brinkley.
Beautiful a women's outreach ministry of Restoration Inc. will present the "Free to Be Me" Women's Conference 2015 from Feb. 19-21 on St. Croix.
People who attended Saturday's health fair at St. Croix Rescue learned about living with autism, natural body and home products, vaccinations and the Senior Medicare Patrol program.