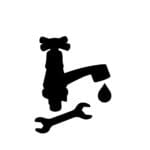 Customers in both communities will be affected by the service interruption that is scheduled for 7:30 a.m. to 4 p.m.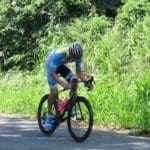 On Saturday, a small group of cyclists raced the clock in a test of shear speed on a 16-mile out-and-back time trial course on St. Croix's South Shore Road. Sunday's road race was a challenge of endurance as all three racing categories took on the longest distances of the season.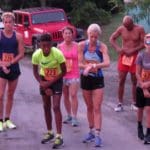 Billy Bohlke, a C-130 pilot in the Puerto Rico Air National Guard and CEO for St. Croix's Bohlke Airways, asserted himself in the first and mostly uphill mile, maintaining the lead throughout the 6.2-mile race to take first place in 38:10.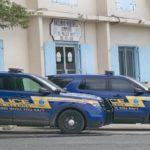 Authorities recovered a partially decomposed body Sunday afternoon from Inner Brass Island, the V.I. Police Department reported.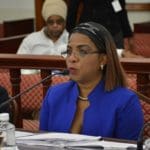 A member of the negotiating team trying to reach a new contract agreement for unionized teachers says time is running out to reach a deal. That comment was made the day after the chief negotiator for the V.I. government curtailed scheduled contract talks on Friday.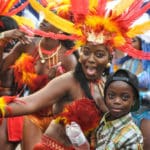 The Department of Tourism would create a new festival division with a director and three island-based assistant directors to organize carnivals and festivals in the territory if legislation approved in committee Friday becomes law.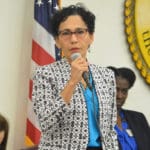 V.I. employers will be prohibited from asking applicants to disclose information concerning an arrest that did not result in a conviction, or in which the conviction was dismissed or sealed, if legislation approved in committee Friday is enacted into law.
The new law enforcement recruit class will be the first beneficiaries of the newly formed Public Safety Support Foundation five-year plan to provide technological...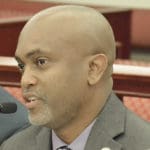 The Water and Power Authority board authorized the utility to negotiate a contract with Wartsila for emergency generators and battery storage system on St. John. The board took the action at its Thursday meeting.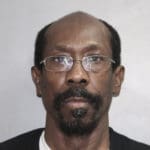 Joseph Hanley, 60, who has been wanted on a charge of rape that took place in Christiansted in 1999, was arrested Friday by members of the Criminal Investigation Bureau Detectives after he was detained in Maryland.