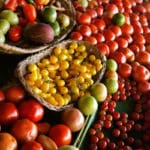 Enjoy six courses of the farm's (and a few other local farms) certified organic crops and grass-fed livestock and poultry. In between each dish plating, enjoy brief presentations and stories from the farmers and chefs.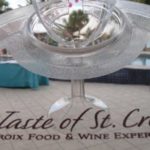 Plans are on the way to for this year's event to unfold later this year. Complete details will be forthcoming soon.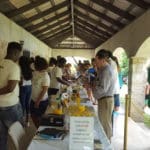 Not even a scorching hot sun could stop people from attending the 21st annual Mango Melee and Tropical Fruit Festival this year at St. George's Botanical Gardens. With over 4,000 people in attendance, this year was one of the most successful Mango Melees yet.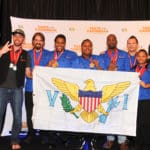 Delicious culinary creations and ingenuity earned the USVI Culinary Team silver overall at the competition, held June 2-6. Team members also brought home medals in several individual categories.
Food Network's "The Kitchen" will show viewers how to beat the cold this weekend with some tropical cooking, including a Caribbean coconut shrimp with mango sauce recipe whipped up by local chef and champion boxer Julius Jackson.
The Food Network's Chef Duff Goldman was the "Icing on the Cake" at the annual St. Croix Wine and Food Experience, as his cake-icing class was a sold-out hit. Goldman shared tips and tricks with 52 professional and amateur cake decorators Wednesday on St. Croix.
To celebrate the 15th anniversary of the prestigious St. Croix Food and Wine Experience, organizers have enhanced events and found a "restaurant fairy" to ease the financial burden of participating restaurants.