When a holiday weekend's worth of basketball took to the court at Ivanna Eudora Kean High School, 13 teams came out to play. By the time the IAA/McDonald's Martin Luther King Memorial Invitational Boys and Girls Basketball Tournament wound down to the finals, only two schools were left standing.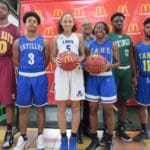 Sports fans have four days of high school varsity basketball to look forward to over the Martin Luther King Jr. Day weekend, starting Friday. The Interscholastic Athletic Association will host 13 teams at the IAA/McDonald's MLK Jr. Boys and Girls Memorial Invitational Basketball Tournament.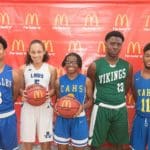 Teams from St. Thomas, St. Croix and the British Virgin Islands will participate in back to back games throughout the holiday weekend (Jan. 17-20).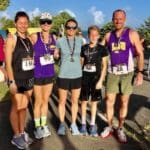 Fifty-five runners and walkers turned up at Cramer's Park on Jan 12, to climb up to Point Udall for a glimpse of Sunday morning's sunrise.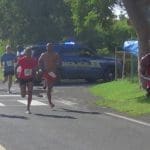 Malique Smith, a recent graduate of the University of Arkansas Pine Bluff, had a goal in mind Saturday for the 38th Annual 3Kings Mile Road Race.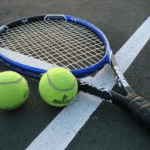 The International Tennis Federation will feature The Caribbean Cup Tennis Series in six different countries this year, including a new stop in Vancouver, Canada.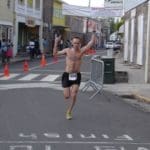 On Saturday, Billy Bohlke won the Chosen Half-Marathon in the San Antonio, Texas, area over a field of nearly 1,000 runners in the 10th anniversary of the race billed as "the most beautiful race in Texas."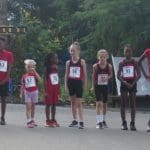 Michelle Smith won the race with a personal best of 2 minutes and 19 seconds for the 800 meters on the parade route on King Street and led the 13-and- under girl finishers.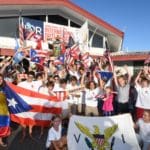 Registration is open for the International Optimist Regatta (IOR), presented by EMS (Electronic Merchant Systems) Virgin Islands, and the TOTE Maritime Clinic and Team Race. The regatta will take place June 15-21.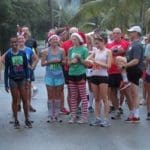 On Dec. 23, a few dozen local and visiting runners made it to the running of the 37th V.I.Pace Runners Cane Bay 5Mile Jingle Bell road race with the start/finish lines at scenic Cane Bay Beach.