Denmark-Virgin Islands Transfer Marathons concluded the St. Croix part of the marathon series last Sunday, March 12. There were some spectacular runs.
Ground Strokes Tennis Club members D'avian Lewis-Flynn and Malachi Robinson have won the Mixed B Doubles Division in the Casa-Viva tennis tournament.
The Division of Special Education is seeking children and adults with intellectual disabilities to participate in the USVI Special Olympics Area Games set for March 25 on St. Croix and May 6 on St. Thomas.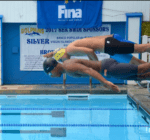 The 2017 Virgin Islands Swimming Federation Long Course Championships were held on Saturday, March 11 and March 12.
These are the stats for Feb. 24-25 and March 3-5 given by the Elmo Plaskett East Little League organization.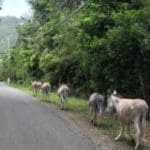 Still recovering from marathon races in Charlotte Amalie four days earlier, stalwart Danish runners, who are here to observe the Centennial a of the Virgin Islands Transfer from Danish to U.S. rule, took on the roads of Coral Bay on Thursday.
Official Results of Gillette West Is Best Triathlon on St. Croix are released.
Tennis players from the U.S. Virgin Islands, Caribbean and U.S. Mainland are registered to compete in the Innovative-Choice Wireless VI Open Tennis Tournament.
Three of the top V.I. National Track and Field Team members will be competing in the region this weekend.
The V.I. Cycling Federation introduced a challenging race to the schedule on Sunday, the Lime Tree Bay Circuit Race, which was held on the newly paved Hope Road in front of the refinery on St. Croix.