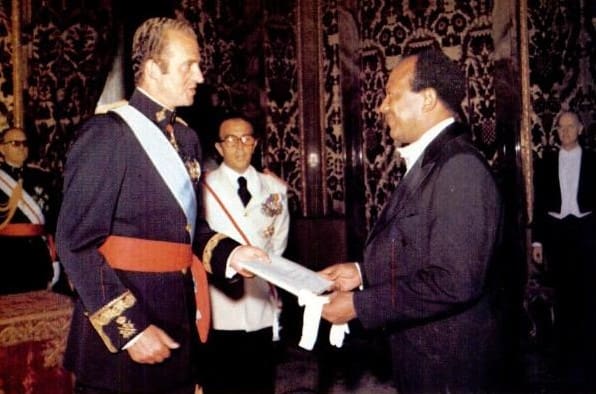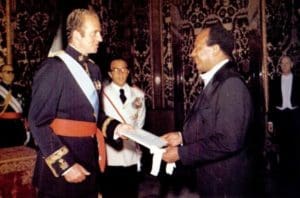 Editor's Note: Lloyd Maynard is a Virgin Islander from St. Thomas who is passionate about preserving and sharing local history. He is the nephew of U.S. Ambassador Terence Todman.
When my grandmother beckoned me to the phone saying someone wanted to say hello, I didn't know I was going to speak with a diplomat from U.S. Department of State. I was only a child, wondering who wants to talk to me?
"This is your Uncle Terence," he said in his soothing baritone voice. He made me feel important by asking me about my grades and hobbies. As I gave my grandmother back the phone, I was puzzled because he sounded as sincere and concerned about my life as my parents were. Still curious about this mysterious man, my Grandma showed me a framed picture of Uncle Terence, dapper in his diplomatic garb conversing with King Juan Carlos of Spain.
"Oh, that's Uncle Terence," I exclaimed, remembering the same picture from my great-grandmother's home. That's my earliest memory of Uncle Terence and since then his life has been an interest of mine, as I've been ever impressed that a St. Thomian could garner the attention of a king.
Throughout my formative years and into adulthood, I had the pleasure of spending a significant amount of time with a Virgin Islands hero, Ambassador Terence A. Todman. He was my great-uncle – my grandmother's younger brother – and my close confidant.
An accomplished diplomat, Uncle Terence was the Assistant Secretary of State for Latin-American Affairs in the Carter administration between 1977 and 1978, making him the first African-American to hold the position. He returned to the  Department of State as ambassador to Spain from 1978 to 1983, which was followed by an ambassadorship to Denmark from 1983 to 1989. He ended his career as ambassador to Argentina (1989-1993), retiring as a Career Ambassador, the first black man to ever earn that title.
I loved picking Uncle Terence's brain. When he retired, I asked him how he developed such an outstanding reputation in the Department of State amidst the odds stacked against him and coupled with the racism and segregation of the era. Always an optimist, he shed light on the importance of positivity and integrity.
"Always stay positive no matter what and let your word be your bond," Uncle Terence told me. He stayed positive throughout his time with the U.S. government even though restaurants were segregated in Washington D.C. The Department of State eventually relaxed its policy for African-American employees by allowing them to eat in the all-white establishment near the department's grounds.
The Department of State hired my Uncle Terence in 1954 as an assistant desk officer in the Office of East Indian Affairs, and he then interned at the U.N. Secretariat. He was a U.S. representative on the U.N. Trusteeship Council Commission from 1954 to 1957 and his first overseas assignment came in 1957 as a political officer in India. He served in the same capacity in Tunisia from 1961 to 1964.
Climbing the ranks quickly, Uncle Terence became deputy chief of mission in Togo by 1964. Returning to D.C. in 1968, he served as an officer for the Office of East African Affairs. His first ambassadorship came in 1969 when he was appointed ambassador to Chad. Three years later, he became ambassador to Guinea, which was followed by an ambassadorship to Costa Rica from 1975 to 1977.
On the subject of coup d'etats, Uncle Terence told me, "If you worry about that stuff, if you let that bother you, you'll never succeed." He discussed the unwavering integrity he had to possess to build a trusting relationship with infamous Sekou Toure, the first president of the Republic of Guinea who openly despised the United States.
A natural born diplomat, Uncle Terence could establish healthy relationships and maintain his credibility even with people who disagreed with the political positions of his country. I would even try to get him to divulge classified information, but he wouldn't budge. One time I said: "I heard the real job of an ambassador is to cover up U.S. atrocities abroad." He chuckled heartily at my attempt to fish this information, but he revealed nothing.
My uncle told me growing up in 1940s-era St. Thomas exposed him to various cultures. The many flags of ships passing through to load, offload, and refuel caught his attention and his imagination. His father was a stevedore (dock laborer) who spoke Danish. On occasion he'd help his father and took note of the many languages being spoken on the dock, which included Danish, Dutch Creole, Spanish, German, French, and even Italian.
This early exposure to different cultures inspired him to appreciate his own culture – reveling in the fact that by unloading cargo from a ship, he could learn about the languages, customs, and mannerisms of people from all over the world.
After graduating salutatorian from Charlotte Amalie High School in 1944, Uncle Terence briefly attended Inter-American University in Puerto Rico until he was drafted by the Army where he became a second lieutenant in Japan in during World War II. After the war ended, he earned his degree at Inter-American University in Puerto Rico followed by a masters degree at Syracuse University in New York.
His military service in Japan provided more inspiration for him to educate others about the Virgin Islands. A lack of cross-cultural competency between the U.S. military and the Japanese people resulted in strained relationships as the U.S. attempted to establish the first democratic elections there.
Noticing that obscure stereotypes were the reason for the strained relationships, he made it his personal business to create environments that foster cross-cultural understanding wherever he traveled, while spreading knowledge of the Virgin Islands and our cultures worldwide.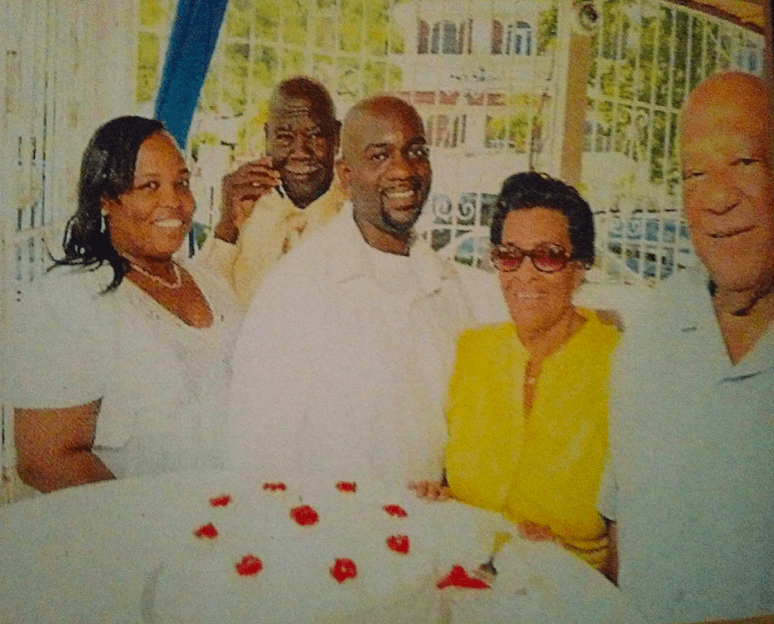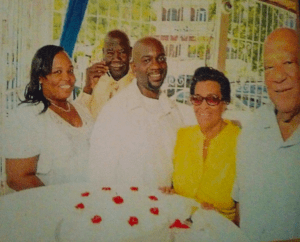 Throughout his senior years, Uncle Terence served as a V.I. cultural ambassador, promoting and educating others about the Virgin Islands wherever he went. After retiring in the  early 1990s, he spent the rest of his life back home in St. Thomas, and passed away on August 12, 2014, at 88 years old. He remains an icon in Virgin Islands history.
My Uncle Terence's spirit lives on and makes me proud to be a St. Thomian, because from this tiny rock where the Atlantic Ocean meets the Caribbean Sea, he represented and advocated for all Virgin Islanders and Americans to some of the most powerful people on the planet, doing his part to make our islands internationally relevant.