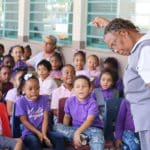 Alfredo Andrews Elementary School Principal Andrea Hobson was on a roll ensuring that students get the message on appropriate behavioral expectations when they are on the school's campus, in the bus stations or on the bus.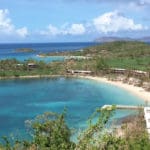 Management of the Caneel Bay Resort respond to 'the negative and erroneous information being circulated, regarding the plan to re-open the resort.'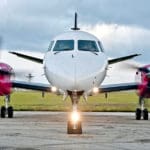 Silver Airways of Fort Lauderdale, Florida, announced Monday it has completed the acquisition of Seaborne Airlines, the one-time Virgin Islands-based carrier that operated sea planes between the islands.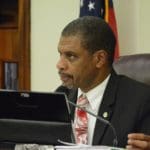 Approximately 1,500 refund checks will be mailed out totaling $4.95 million, Finance Commissioner Collens said. About one third of the refunds being sent out are for 2016.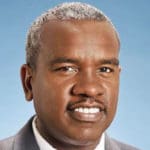 Former Labor Commissioner Albert Bryan Jr. formally announced his candidacy for governor and introduced Sen. Tregenza Roach of St. Thomas as his running mate Thursday at Gertrude's Restaurant on St. Croix.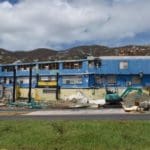 As Virgin Islanders repair and rebuild their hurricane-damaged homes, the Federal Emergency Management Agency (FEMA) is offering free consultations and literature on making homes stronger and safer.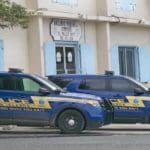 Kevon Benjamin Edwards, 20, was shot and killed Friday night in the Harbor Housing Community in Golden Rock. It was the eighth homicide on St....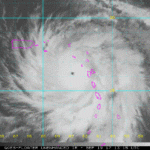 It is sometimes hard to get your arms around the idea that Earth Day will soon be coming up on its 50th anniversary. Since its inaugural date in 1970 it has become an established holiday, with the standard set of rituals. Let's hope that Earth Day sales are not in our future.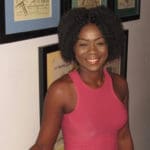 Concepts such as self-love, confidence, healthy relationships, and positive body image were explored in the student play "Phenomenally" Thursday as UVI ssenior Nyaila Callwood premiered her first play in the Little Theater to an enthusiastic audience of friends, family, classmates, and community members.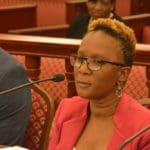 The intent of the grant is to provide funding for partnership between a disaster case manager and a disaster survivor to develop and carry out a Disaster Recovery Plan.