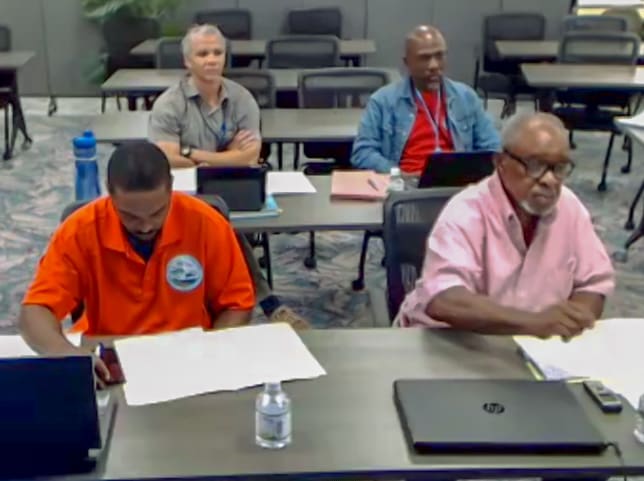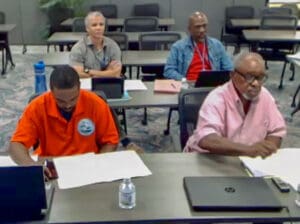 Commissioner Jean-Pierre L. Oriol of the Department of Planning and Natural Resources informs the public that the following St. Croix Coastal Zone Management (CZM) Committee Meeting is scheduled for 5:30 p.m., Tuesday, Dec. 13. In an effort to help to reduce the global spread of the coronavirus (COVID-19), this meeting will be held via the video conferencing platform Zoom.
The agenda:
Decision Meeting (public testimony will not be heard):
Major CZM Permit No. CZX-19-21(L), STX Development, LLLP proposes to construct three single-family residences, a duplex residence and four townhouse buildings containing four townhouse units in each building, all within a 4.604-acre project area. The project will be completed in three phases and will require a group dwelling permit from the Division of Comprehensive and Coastal Zone Planning due to the properties' R2 zoning. The project site is located on Remainder of Plot 15, Plot 15-A (combined), Plot 15-E and Plot 15 G-1 in Estate Coakley Bay at 17°45'29.5″N, 64°38'16.3″W, along Route 82, within the Carden Beach Condominiums subdivision, Christiansted, St. Croix, Virgin Islands.
Public Hearing (public testimony will be heard):
Federal Consistency Determination, CZX-3-21(FC), has been submitted by VI Paving Inc. on behalf of the V.I. Department of Public Works in conjunction with the U.S. Department of Transportation, Federal Highway Administration, Eastern Federal Lands Highway Division. During this meeting, the committee will hear the following projects which include the repair/replacement of two bridges over guts, a double culvert crossing into a lagoon and other culvert and road repairs at the listed location around the island of St. Croix:
Route 78 – W Scenic R0ad in Sweet Bottom
Route 82 – 0.5 Chenay Bay – East of Cheeseburgers in Paradise
Route 64 – East Airport Bridge – Northern exit off Melvin Evans Highway and south of VI Paving
Route 72 – MP 1.4 Midland Rd Bridge – North of Sejah Farms, near the Calquohoun entrance
Route 7532 – 0.02 Altona Lagoon Box Culverts – Entrance to Altona Lagoon
The application is available for public review on the DPNR-CZM Website at https://dpnr.vi.gov/czm/programsviczmp/federal-consistency-viczmp/. Properly signed statements concerning the proposed project (CZX-19-21(L)), addressed to the undersigned, will become part of the hearing record. Written statements must be submitted by Dec. 20, via email to czm@dpnr.vi.gov
The following information should be used to participate in the meeting:
URL: https://us02web.zoom.us/j/85658354934?pwd=clJoRGRQNWZodmtkVVZBbDUydWc2QT09
Meeting ID: 856 5835 4934
Passcode: 030462