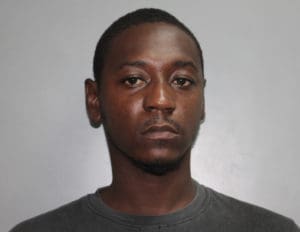 Police on Wednesday arrested 26-year-old Kadeem Harris Sr. and charged him with simple assault and battery/domestic violence after he allegedly struck a woman while she was walking her children home from school, according to the V.I. Police Department.
At about 4:46 p.m. June 1 woman went to the Wilbur Francis police station in Frederiksted and reported that she had been assaulted by a male acquaintance, while walking with her children.
Wednesday detectives from the Criminal Investigation Bureau's Domestic Violence Unit contacted Harris arrested him without incident.
Bail was set at $1,000. Unable ot post bail, Harris was transported to the Golden Grove Adult Correctional Facility where he was remanded pending his advice of rights hearing.