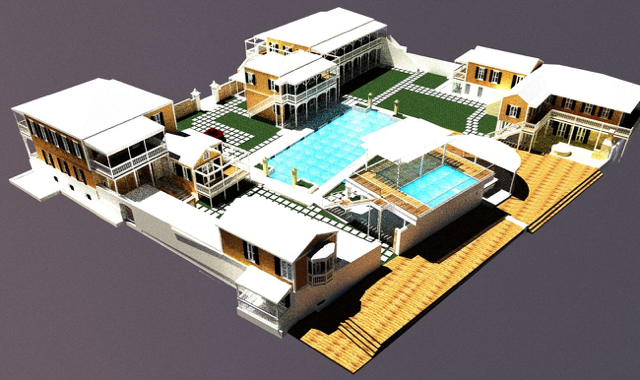 Frederiksted residents are hungry for a new hotel. They showed it at a Coastal Zone Management (CZM) public hearing Monday. When a testifier asked for those in favor of the development of The Fred – a 22-room resort complex proposed for Strand Street – to stand, all 50 people who were not officials stood up.
Although their hunger has been tantalized for years with vision of a large west-shore resort – William and Punch – they saw real progress along with potential with The Fred.
Owners, Jeff Printz and Christopher Swanson, have already invested around $2.5 million in the project. $1 million went into acquisition of the property across from the Frederiksted Public library, and between a million and a million and half is being spent to renovate the buildings on site.
No one spoke against the proposal that would add a swimming pool, more rooms, a bar, a restaurant and a boardwalk to the existing structures.
"It is important to see this building come alive," said Diane Burns, a St. Croix resident.
"With the downturn in the economy, the loss of port calls with cruise ships and overall depressed status of our tourism industry, this project has the potential to revitalize the West End and give Frederiksted a spot on the worldwide tourism map," said Nina Tatum who submitted a letter to the CZM board.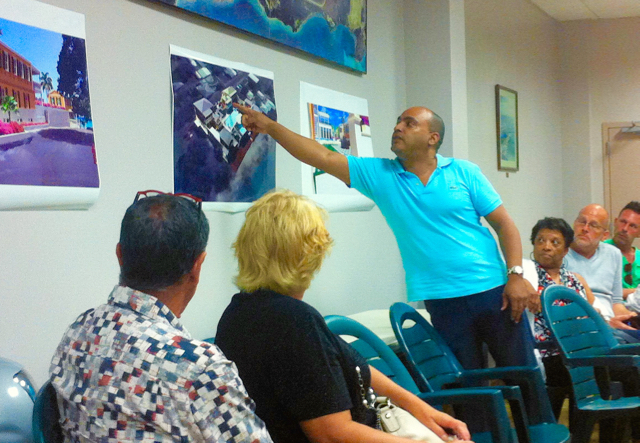 Cosmos Williams said, "This could be a catalyst to create a better tomorrow in Frederiksted."
"We have an economic depression with the loss of cruise ships. I am watching businesses close. This is something we really need in our town," said Kathy Tiddark, who along with her husband owns Princess Street apartments in Frederiksted.
Gerville Rene Larsen, an architect, gave the presentation for The Fred developers. He said it was a "very important project" and a "unique hotel." He added that the owners needed zoning changes to go forward with the project and were working with the legislature on that.
The renovation of the existing buildings, which has been ongoing this year, are expected to be complete by the end of the month.
Although the audience in the conference room at the Henry Rohlsen International Airport was there for the hearing on the Fred; CZM did make decisions on other issues.
– CZM approved Carden Beach Recreation Association's rehabilitation of its existing dock. This is on the beach across from Coakley Bay condos.
– CZM also approved a transfer terminal station by Bunkers. This includes three 30,000 gallons storage tanks on Hess Road.