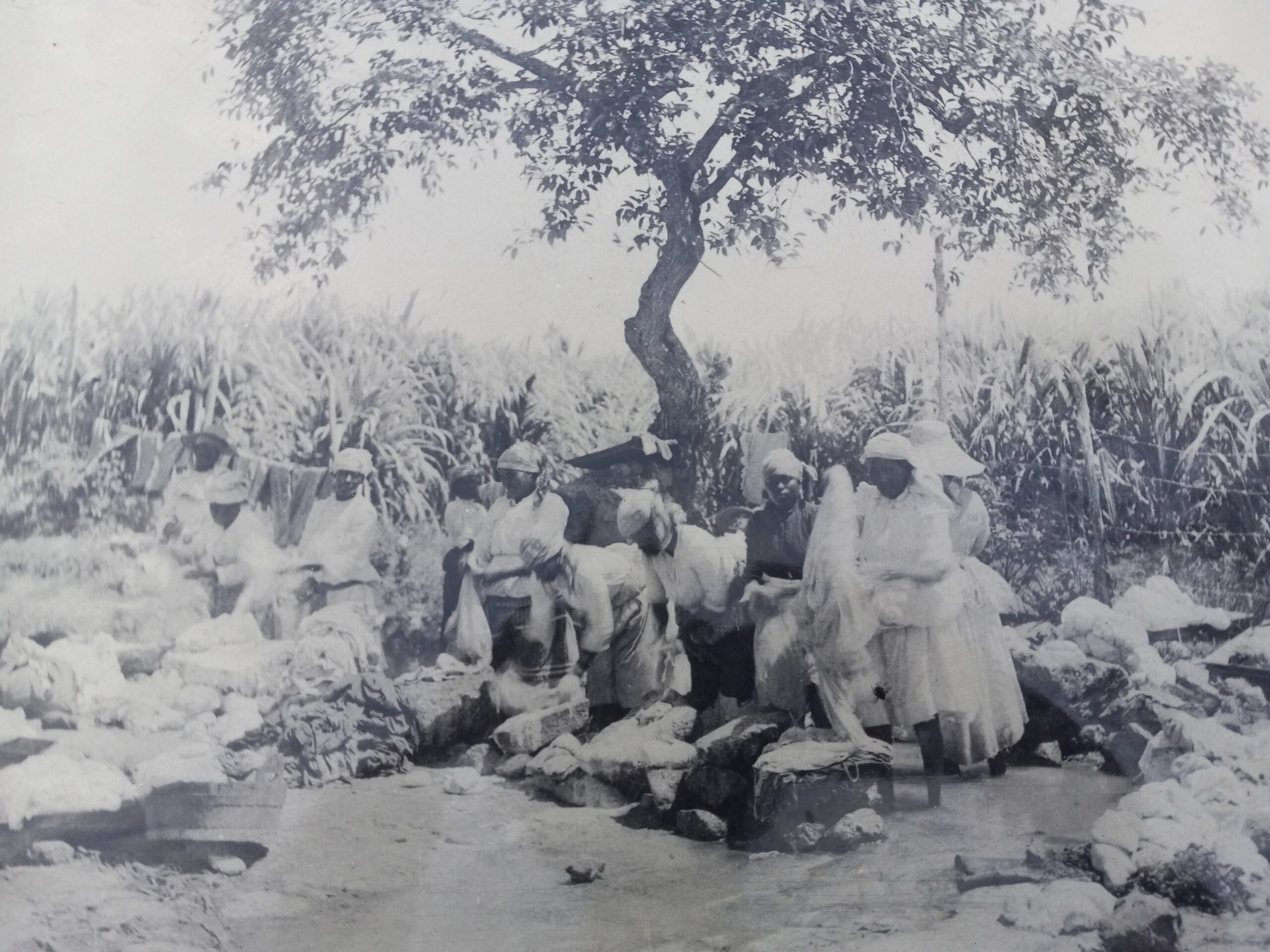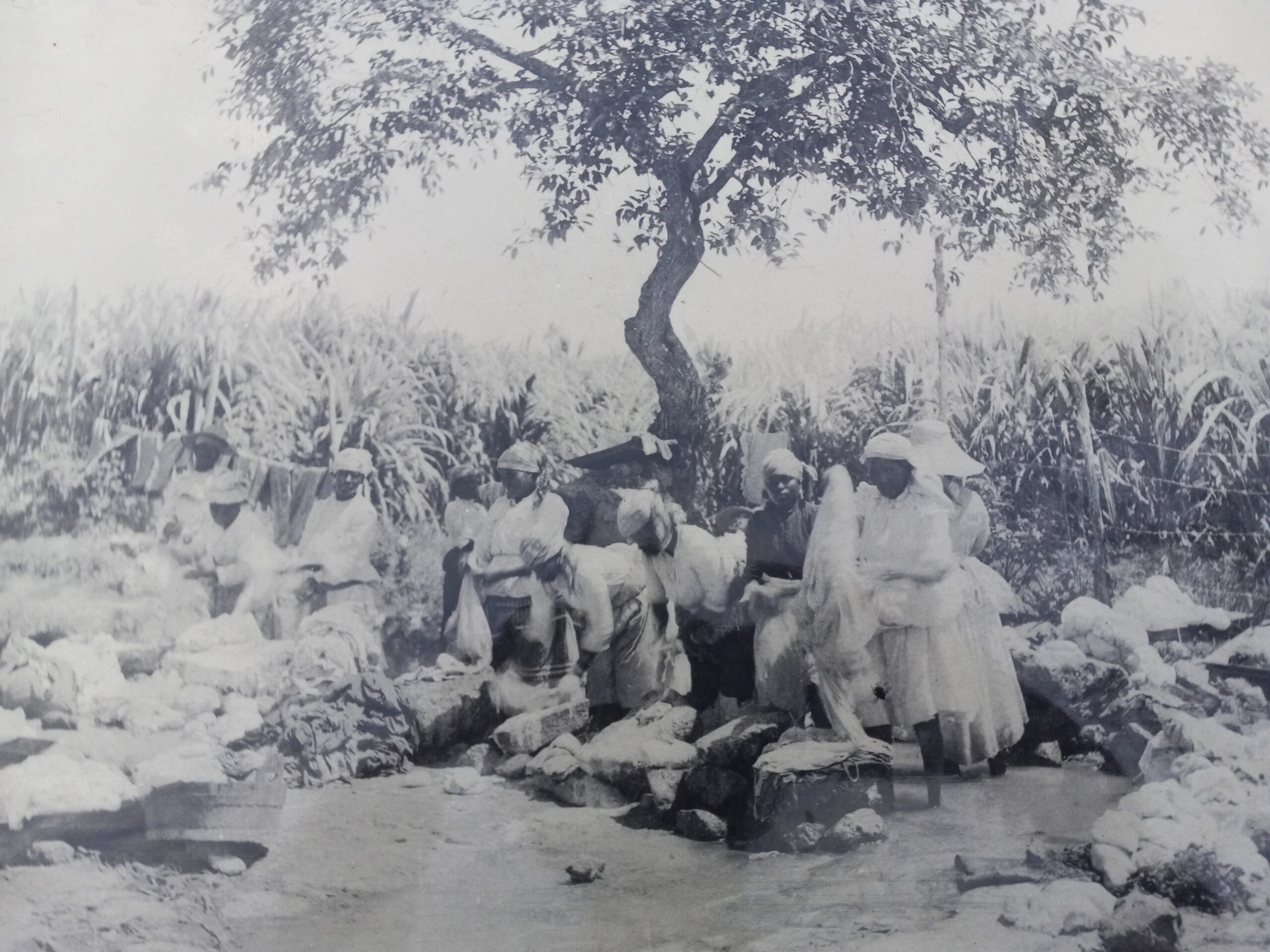 In our Virgin Islands society today, how many young people grew up catching various types of fish and other aquatic organisms in the stream and gut habitats of these beautiful islands? I did!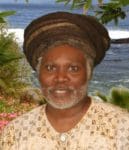 Culturally speaking, streams, guts, and small rivers of the Virgin Islands played a major role in per-Columbian times, the colonial period, and during the early American rule of the Virgin Islands. Historically speaking, fresh-water streams connect Virgin Islanders to their culture, wildlife, and fruit tree corridors growing along guts and small rivers of the Virgin Islands.
Nevertheless, this fifth part in a series documenting the guts of the Virgin Islands will focus on the cultural connection of running streams in these islands. As late as 1918, there were several perennially running streams on the island of St Croix. The late naturalist George A. Seaman noted "the Lower Love and Bethlehem Guts were really small rivers." Harden Gut, just outside of Frederiksted town, was a popular stream where women washed their clothes.
It was also here on the outskirts of Frederiksted town where children played in a vivacious body of water — a flowing stream to Pond Bush swamp where the new Paul Joseph Stadium is being constructed today. In fact, Seaman said that, as a boy on his way to school, he passed five guts running en route to Frederiksted, coming from Lower Love Estate. At an early age Seaman said, "I began fishing our guts and my interest in these small streams was in proportion to the size and number of fish they held, or the clarity and depth of their pools for swimming."
According to older Crucians, some of the largest mullets on the island of St. Croix came from Castle Burke Gut. Historically, eels used to travel from the ocean up to Upper Love Gut, Caledonia Gut, and other streams on the island that connected to mangrove inlets, and they swam inland for miles. Some of the biggest eels were to be found in Upper Love Gut behind the Holy Cross Church, as old timers would tell you. In those days, young boys and girls with parents at times would fish at night to catch freshwater fish and gut lobsters in the running streams of the Virgin Islands.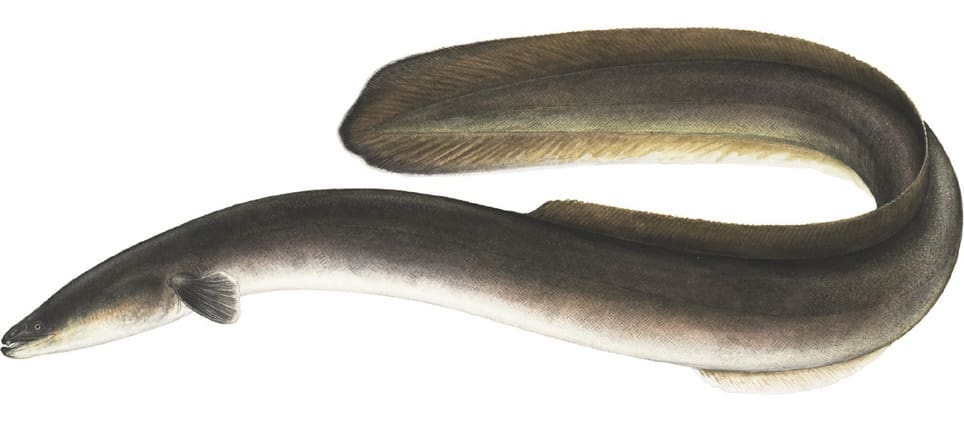 As a young boy, Seaman would tell you along with his friend, the late Kai Lawaetz if he was alive today, that some of the largest mudfish were caught at Concordia stream, while huge "gut lobsters lived in the great swimming hole below the bridge at Castle Burke" that Centerline Road crosses over from east to west. It was very common in the old days where children and even adults fished in streams of the Virgin Islands.
Some of these fish were large enough that they were good for eating. At one of the conferences on the environment, titled "Our Troubled Environment — Can We Save It?" — probably the first during the late Gov. Melvin H. Evans' administration — Seaman spoke about how important streams and guts were recreationally and culturally to the people of the Virgin Islands. "Gut lobster … Mudfish … Eel … Mullet … these were all the edible denizens of our lovely streams. I have seen gut lobsters so big they easily crawled out of a deep bucket. Eels? As big around as a bottle and four feet long. Mullet? Our trout, and as difficult to catch and as delicious to eat," noted Seaman.
On the island of St. Thomas, you would hear the same conservation about catching jumbo shrimp in streams. One writer tells the story of catching fish in streams this way. "Regularly on Saturday and Sunday morning 'Savanneroes' of the days gone by climbed the rocks … to catch and roast the flavorful decapods. After being taken out of their enclosed habitats, the short-tailed crustaceans were put on sticks from the limbs of the surrounding trees and held over the burning twigs between three 'blue-bitch' rocks."
This statement talked about the culture of the day when entire families and friends would swim in streams and catch fish and "gut lobsters," locally known as "Kribeshee." Swimming in guts of the Virgin Islands was common, especially for country boys. "The 'old swimming hole' — it comes as an unbelievable surprise to many that we had perennially running freshwater streams, quite deep in places and clear as crystal. Here clothes were washed, and most country boys learned to swim," noted Seaman.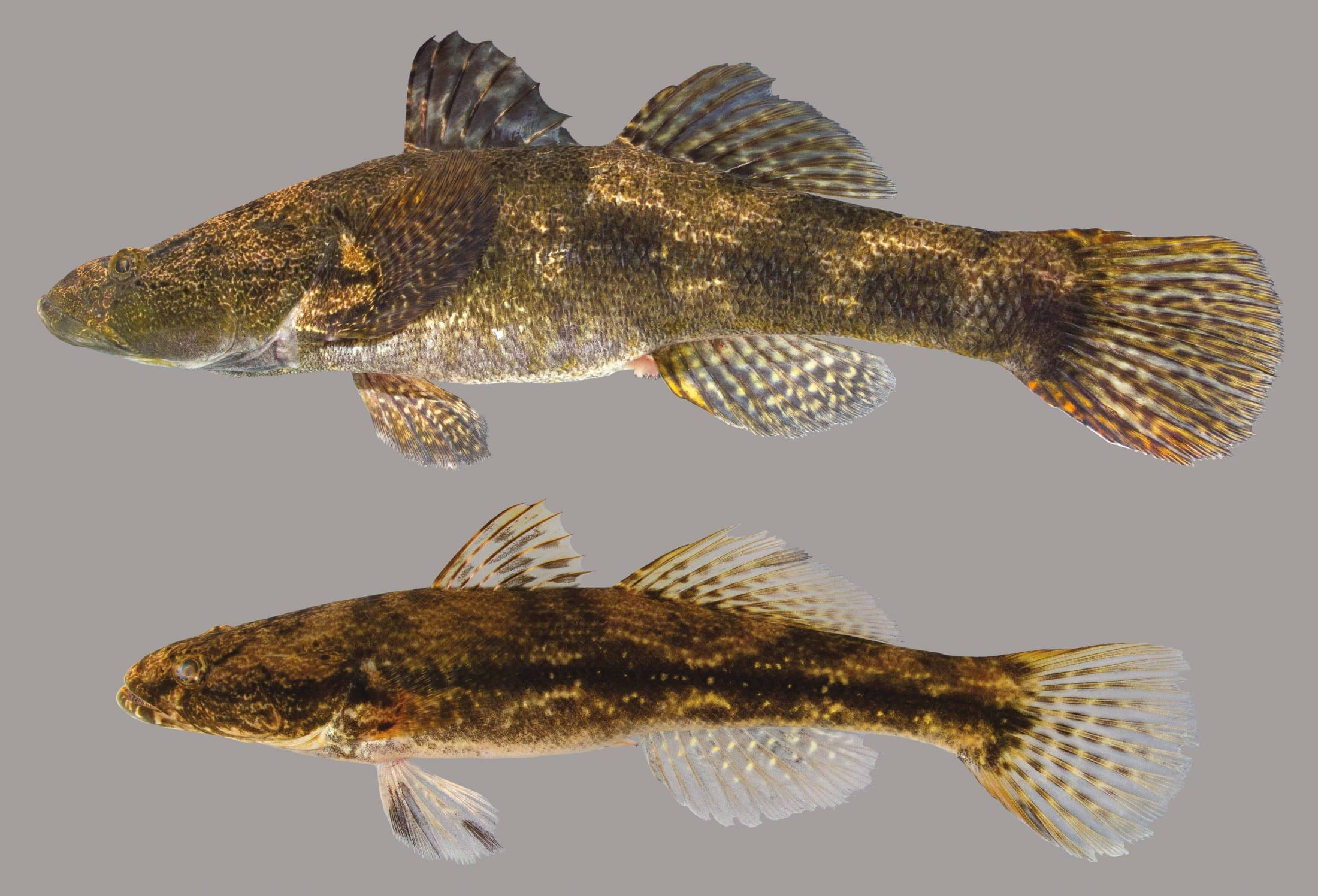 Another cultural tradition is hunting for fruits along streambeds. This tradition extended from slavery where enslaved Africans planted fruit trees along guts. Many of the largest streams on St. Croix you will find along old Danish dirt roads where horse and cart once rode up and down gathering fruits, such as mangoes, or carting water from the stream. Some of the oldest mango tress, several hundred years old, can still be found today along streambeds on St. Croix.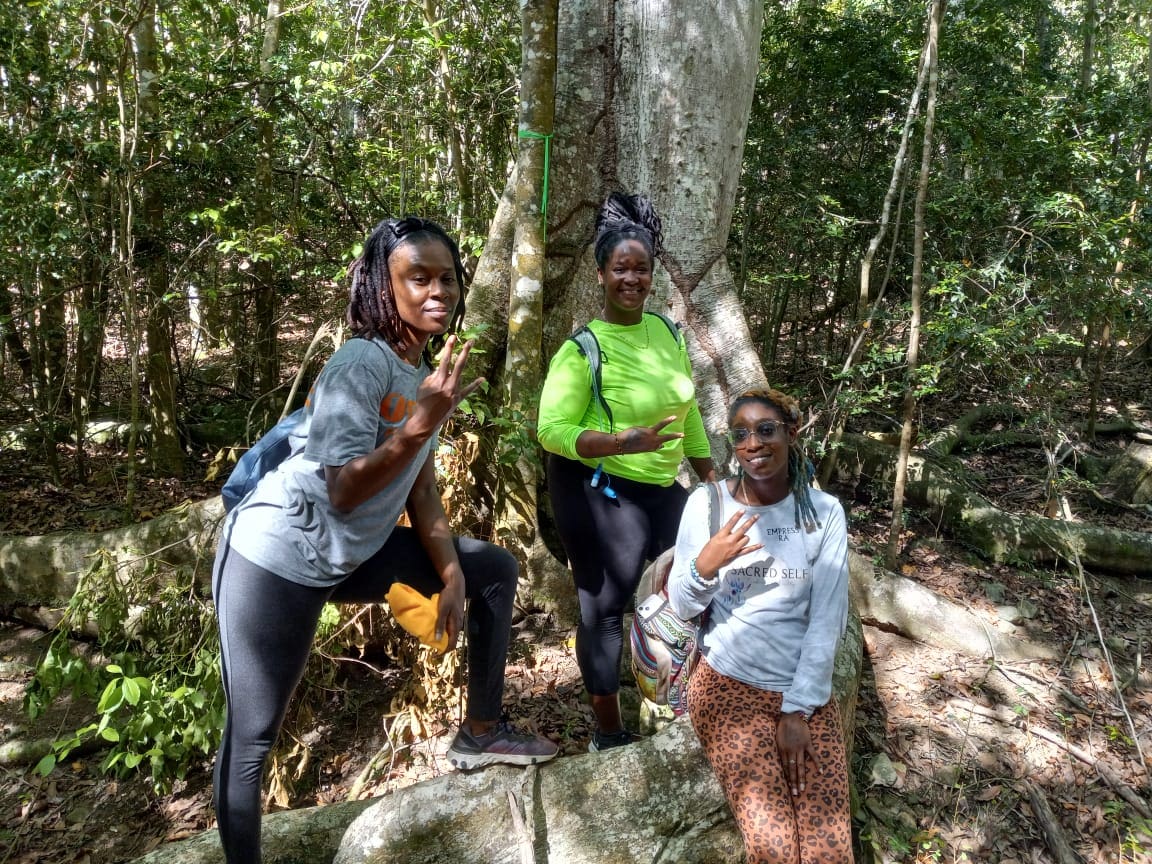 It is a culture that is no longer tradition in the Virgin Islands. With the disappearance of perennial streams in the Virgin Islands, catching freshwater fish and picking fruits has virtually become extinct. For more than 30 years, I have conducted hikes long the streambed where wildlife, pre-historic sites, and seasonal waterfalls connect people to nature and our culture of the past. Guts and streams on St. Croix are becoming an eco-tourist product since I have introduced them to the community, especially children and visitors, through hiking and learning about wildlife behavior, the natural world, and the cultural history of the area.
Believe me, guts link us to our cultural and historical resources, which provide aesthetic scenic value and offer us a spiritual renewal of our souls with nature. Guts are also living laboratories that provide opportunity for students and teachers to conduct research and the community at large to learn about our living history. Whenever you hike in guts on St. Croix, history is unfolded with old Danish roads, terraces along hillsides built by enslaved Africans, large historic trees, and ruins of great houses, etc., including historic gravesites among the forest, and a connection to mature trees and wildlife.
Next, we will learn how important guts are and not a dump for human waste.
Editor's Note: Read Part 1 of this series here, Part 2 here, Part 3 here, and Part 4 here.
— Olasee Davis is a bush professor who lectures and writes about the culture, history, ecology and environment of the Virgin Islands when he is not leading hiking tours of the wild places and spaces of St. Croix and beyond.