Commissioner Jean-Pierre L. Oriol congratulates staff in the Division of Fish and Wildlife on publishing a total of eight scientific peer-reviewed papers in the year 2022. Those staff members are Dr. Sennai Habtes, chief of fisheries; Jahnyah Brooks wildlife biologist; and Dr. Nicole Angeli, division director. Their publications ranged from information on the mosses of the Virgin Islands, an overview of the history of amphibian populations and declines, sustainable fisheries management, and ocean currents.
Angeli, N.F., and Fitzgerald, L.A. Imperiled Caribbean Teiids and Conservation of the Critically Endangered St. Croix Ground Lizard (Pholidoscelis polops) Cope, 1862. 2022. Imperiled: The Encyclopedia of Conservation, pp. 289 – 294.
Arantes, C., Castello, L., Basurto, X., Angeli, N., Sene-Harper, A., and McGrath, D. Institutional effects on ecological outcomes of community-based management of fisheries in the Amazon. Ambio. 51 (3), 678-690.
Brooks, J., & Merced, A. (2022). Bryophyte Diversity and Distribution in the Virgin Islands Based on Historical Collections. Caribbean Journal of Science, 52(1), 50-62.
Hamond, C., and 23 co-authors. 2022. Assessing rodents as carriers of pathogenic Leptospira species in the US Virgin Islands and their risk to animal and public health. Scientific Reports. 12(1): 1-10.
Mukherjee, S., Habtes, S., and P. Jobsis. 2022. Comparative analysis of the performance of the GOFS, PSY4, and AMSEAS ocean model frameworks in the Virgin Islands and Puerto Rico coastal ocean. Journal of Operational Oceanography, DOI: 10.1080/1755876X.2022.2059885
Mukherjee, S., Wilson, D., Jobsis, P. and S. Habtes. 2023. Numerical modeling of internal tides and submesoscale turbulence in the US Caribbean regional models. Scientific Reports. 13, 109.
Zegarra-Vila, J., Garcia-Bermudez, M., Figuerola-Hernandez, C., Llerandi-Roman, I., Angeli, N., Lopez-Ortiz, R., Cruz-Burgos, J., Monsegur-Rivera, O. 2022. The Road to Recovery of the Monito Gecko (Sphaerodactylus micropithecus). Caribbean Naturalist. 87, 1-15.
Quintero, H., Bailey, D., Habtes, S., Angeli, N. Opportunities for Aquaculture in the U.S. Virgin Islands. 2022. World Aquaculture 53(4): 46-51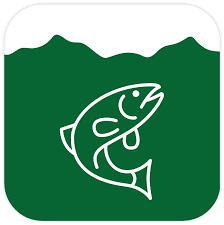 The Division of Fish and Wildlife collaborates widely with agencies and research institutions to provide information on how to conserve, protect and restore ecosystems. These investigations represent high-quality information on our ecosystems, animal populations and methods to investigate the natural world.
If there are any questions, for more information or to request full-text versions of these articles, call the Division of Fish and Wildlife at DFWElectronic@usvi.onmicrosoft.com