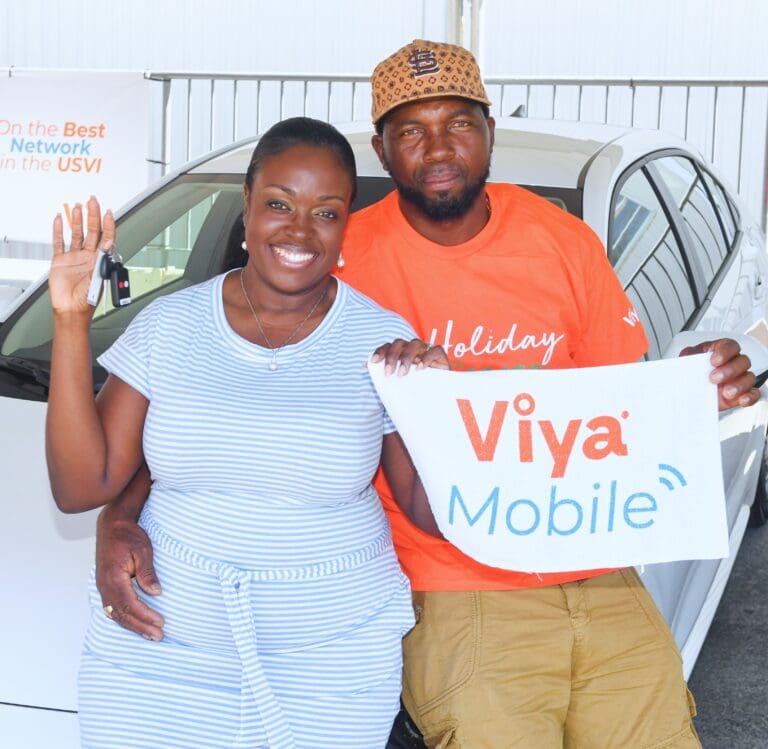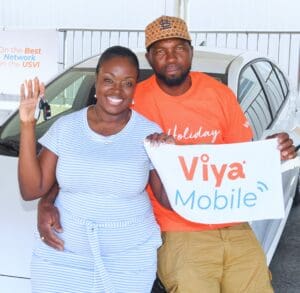 Viya heralded the conclusion of its "This Holiday Season Viya Gives You More" campaign by giving away a brand-new 2022 Toyota Corolla L. On Saturday, Jan. 28, at a contest held at Viya's Tutu Park office, Vernalyn Ralph-Julien of St. Thomas, emerged as the lucky winner of the luxury sedan.
Viya's holiday promotion was launched on Nov. 15, 2022, and ended on Jan. 15, 2023. During the campaign, there were several ways to enter, and no purchase was necessary. Participants could automatically enter by doing one of the following: paying their monthly Viya bill on time; purchasing a new product or service; upgrading an existing service or completing the no purchase necessary entry form.
During the holiday season, over 114,700 entries were received, and the majority were automatic entries from customers who simply paid their bills on time. The selection process was conducted by a third-party randomizer application to ensure fairness. On Wednesday, Jan. 25, 2023, five finalists were selected at 6 p.m., live, on-air, on WLDV 107.9 FM.
On Jan. 28, Viya employees, Viya's ambassador chef and Olympian boxer Julius Jackson, and members of the community gathered to watch four of the five finalists pick the key that would ultimately start the vehicle. One of the finalists did not appear for the final contest. After Ralph- Julien won the vehicle, the remaining three contestants each received a cash consolation prize of $500.
Vice President of Public Relations and Governmental Affairs Jennifer Matarangas-King said, "Viya always gives more, not only during the holiday season but every day. We consistently give more services, more value, more community support and more business solutions than any other provider in the U.S. Virgin Islands."
"We couldn't think of a better way to begin 2023 than giving one of our valued customers even more with a brand-new 2022 Toyota Corolla L. Congratulations to Vernalyn Ralph-Julien, and thank you for choosing Viya and participating in our holiday promotion," said Matarangas-King.