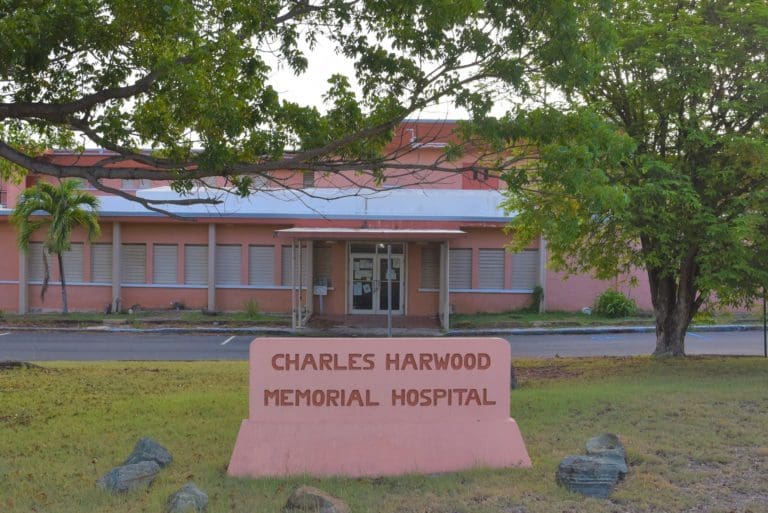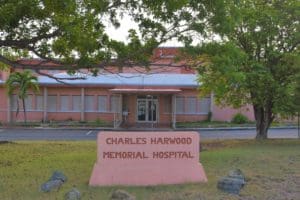 The Department of Health announces a 14-day notice of construction commencement notice, which is being published to local newspapers and other sources. The project (FEMA Project: Public Assistance-PW-70645) includes the complete demolition of the main building, annex building and other permanent structures on the site of the Charles Harwood Memorial Hospital followed by the construction of the replacement building.
The demolition scope includes a full clearing of the structures on the site, including demolition of the three-story main building, one-story annex building, and five outer buildings as well as relocation of other temporary structures on the site such as the Modular Lab.
The replacement building will be a state-of-the-art public health facility, which will be approximately 200,000 square feet in size. The new facility will promote health and wellness and house a range of clinical services such as community health, behavioral health and family planning as well as other public health services including environmental health, epidemiology and vital statistics.
The proposed project site is located at 3500 Estate Richmond, Christiansted, St. Croix.
The demolition scope of this project will begin at 7:30 a.m., Wednesday, Feb. 14. The project's on-site work hours will be limited to 7:30 a.m. to 6:30 p.m., Monday through Friday, unless otherwise indicated. The project duration is 270 calendar days.
Properly signed statements concerning the proposed project, addressed to one of the undersigned, must be submitted via email to the Department of Health Division of Project Management and Capital Projects at doh.pmo@doh.vi.gov.
Commissioner Justa Encarnacion, RN, BSN, MBA/HCM or Assistant Commissioner, Reuben Molloy, MBA/HCM LSSBB; U.S. Virgin Islands Department of Health