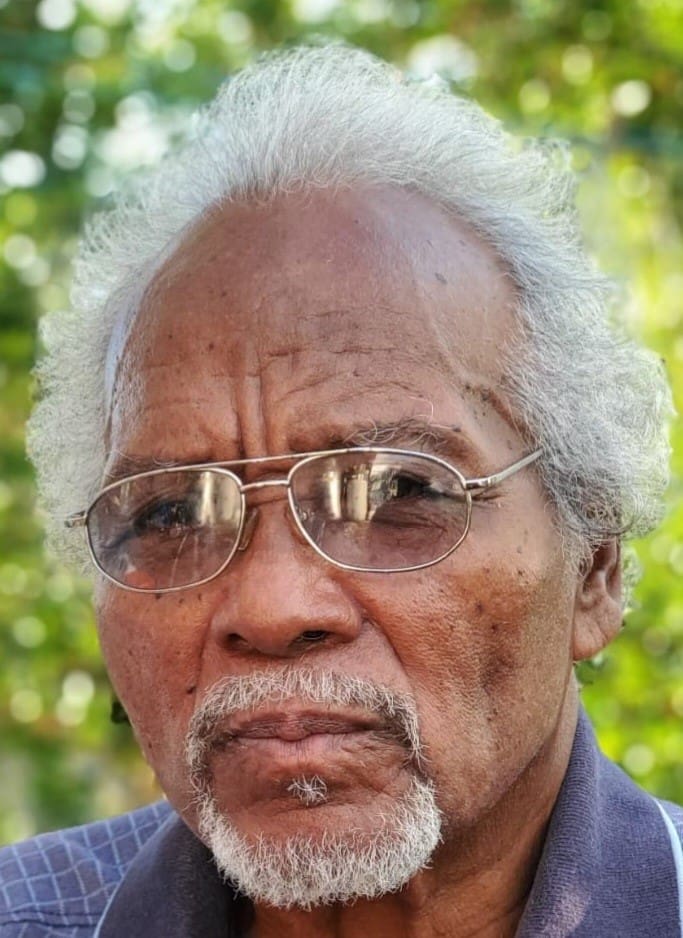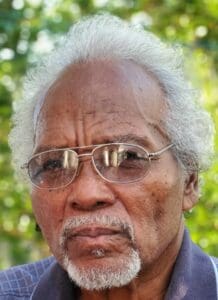 Leonicio "Nicho" Chevalier Schmidt of Estate Catherine's Rest died peacefully on Jan. 1.
He was preceded in death by his parents: Caroline Justina Berkel and Paul Schmidt; brothers: Daniel Schmidt, Calvin Schmidt and Christophorous Schmidt; and sisters: Piola Cornett, Linda Cornett, Melva McBride and Juliette Schmidt-Green.
He is survived by his wife, Cathrina Schmidt; children: Demetrius Schmidt, Leonicio Schmidt Jr., Antoinnete Schmidt-Bailey and Chike Schmidt; grandchildren: Robert Bailey Jr., Laenicia Schmidt, Kendall Schmidt, Shaquille Bailey, Shaquilla Bailey, Arushka Schmidt, Chevalia Bailey, Amadeus Schmidt, Kiara Schmidt and Kobe Schmidt; great-grandchildren: Amar'e Bailey, Jiovanni Dujon, Nkosi King, Kamilah Inniss and Zeniya Schmidt; godson, Ferdinand Maynard Jr.
He is also survived by siblings: Basil Schmidt, Pedrito Cornett, Fernando Cornett, Carol Cornett, Willy Cornett, Muneca Cornett, Damaris Cornett, Paul Schmidt, Billy Schmidt, Newton Schmidt, Helen Taylor, Patsy Bernand, Gertrude Schmidt, Cynthia Schmidt, Linda Schmidt, Lydia Schmidt-James, Ophelia Schmidt, Paulina Schmidt and Annette Schmidt-Groot; daughters-in-law: Christine Schmidt and LaVerne Sargeant.
Other mourners are sisters-in-law: Elfreda Hanson, Clotilda Doncher, Jessie Quarter, Vivian Busby, Iona Brookes, Genneva Busby-Browne, Isabel Schmidt, Angela Schmidt, Gladys Pieternella, Tryphean St. John-Cornett, Janice Cornett, Deohootie Seelochan, Yolanda Cornelia, Carlina Schmidt, Bowina Schmidt and Carin Schmidt; and brothers-in-law: Hubert Busby, Jan Bos, Ralph James, Nigel, Johnson Green and Peter de Groot.
Other survivors include close friends and family: Ava Harvey, Iris and Raymond Brady, Valarie Gillard and family, Charline Schmidt, Ivan and Francisca Sargeant, Coralie Graham, Lucaskjo Schmidt and family, Daphne Bob, Samuel Elscoe and family, Roy Joseph, the Maynard family, the Martinez family, the Catherine's Rest and West Palm Beach communities, Pinnacle Services, members of the Seventh-day Adventist community and especially members of the Christiansted Seventh-day Adventist Church; as well as other relatives and friends too numerous to mention.
The viewing will take place at 9 a.m. followed by a funeral service at 10 a.m., Sunday, Feb. 5, at the Christiansted Seventh-day Adventist Church. Interment will be at Kingshill Cemetery.