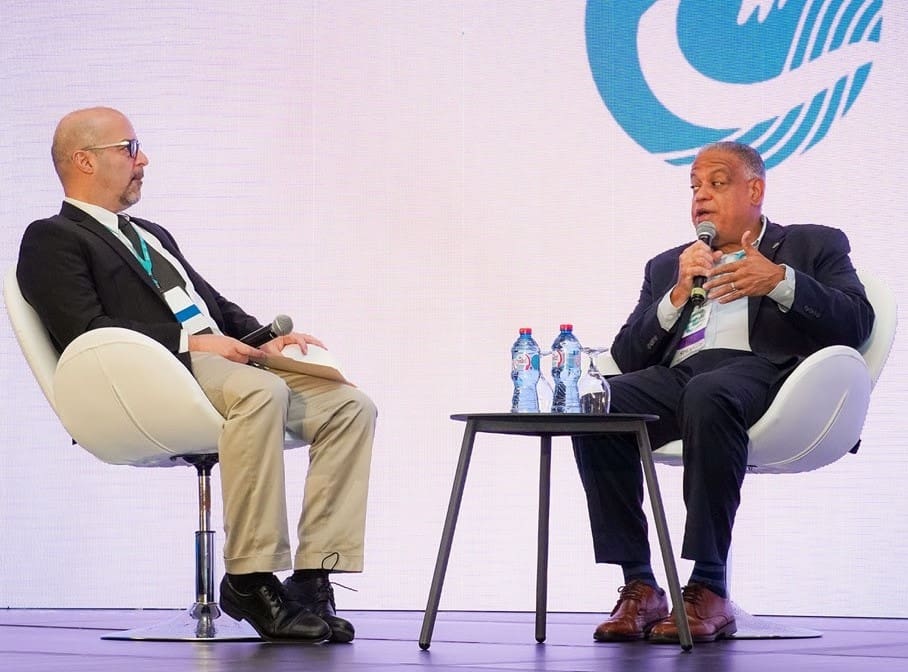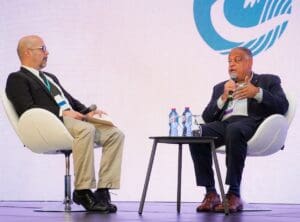 High occupancy rates, new hotels, resort development and airline partnerships in the USVI were the news highlights that USVI Department of Tourism Commissioner Joseph Boschulte shared last week at the annual Caribbean Hotel Investment Conference and Operations Summit (CHICOS) in the Dominican Republic.
Parris Jodan, chairman of CHICOS, presented "The State of the Caribbean" to open the show. He noted that the U.S. Virgin Islands had the highest increase of visitors from 2019 vs 2022 in the Caribbean.
He also noted the new builds and rebuilds that will be coming to the Caribbean in 2023 and included the two new properties opening on St. Thomas this winter — the first in 30 years for the island: The Westin Beach Resort and Spa at Frenchman's Reef; and The Seaborn at Frenchman's Reef, an Autograph Collection.
Commissioner Boschulte spoke during the Caribbean Government Leaders panel Friday morning, Nov. 11. The panelists included representatives from the Dominican Republic, Curacao and the Cayman Islands. The panelists were asked to share recent examples of successful hotel and resort developments and the 'ingredients' for their success, including the types of government and private assistance offered to ensure the success of the hotel developments.

Jacqueline Mora, technical vice minister for the Dominican Republic spoke about her country being the most visited island in the Caribbean with tremendous growth in the last year. Ruisandro Cijntje, minister of economic development for Curacao, spoke about the first Sandals to open on the island this summer, and the great growth of the all-inclusive model.
During the panel, Commissioner Boschulte shared information on the state of the USVI and said, "The USVI Department of Tourism is working hard to support local businesses and new investors. As part of our ongoing efforts and assistance with tax incentives, financing and brand awareness, we expect to see continued interest and growth in our islands in 2023."
In addition to the panel, the V.I. Department of Tourism had a booth in a prime location directly next to the main hall entrance. The team ensured that conference attendees received the USVI promotional items and spoke to them about the destination and the latest news. The new brand campaign, "Naturally in Rhythm," supports hotel recovery and is designed to inspire visitors to fall naturally in rhythm with the diverse culture, natural wonders, and beautiful hotels and resorts of St. Thomas, St. Croix and St. John.
Caribbean Hotel Investment Conference and Operations Summit (CHICOS) is the premier hospitality conference in the Caribbean region. President Luis Abinader of the Dominican Republic welcomed guests to the island to kick off the show. Participants included governmental representatives, opinion leaders, developers, bankers, other lenders, tourism officials, investment fund representatives, hotel brand executives, tourism developers seeking investors, franchise and operations company delegates, public and private institution members, consultants, advisors, architects and designers.
Conference attendees networked and discussed the region's markets and possibilities while analyzing the most important trends that can affect their investment decisions.