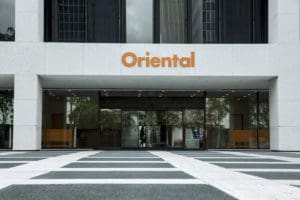 Oriental Bank branches will be closed for Thursday, Nov. 24 for the Thanksgiving holiday.
Customers are reminded that they can access their accounts and make transactions a number of ways over the holiday and every day.
Online Banking and Mobile Banking – To check balances, make payments, and transfer funds online 24/7. Mobile Banking customers can deposit checks using their smartphone cameras, verify balances and transactions, make payments and transfers, and send money to other people.
Make Loans Payments Online – Customers can make their payments through 'My Payments' for personal loans, car loans and leases, even if they do not have a deposit account with us. Customers can access it through www.orientalbank.com.
For balances, transfers, recent transactions and other services: Use our automated telephone service at 1-866-622-6800.
ATMs – Customers can make deposits using the Branch ATM until 9 p.m. daily and receive the same benefits as depositing with a teller at the branch. They can also check account balances, make withdrawals, transfer funds between accounts and change your PIN. All non-branch Oriental ATMs allow customers to check balances, make withdrawals and transfer funds between accounts..