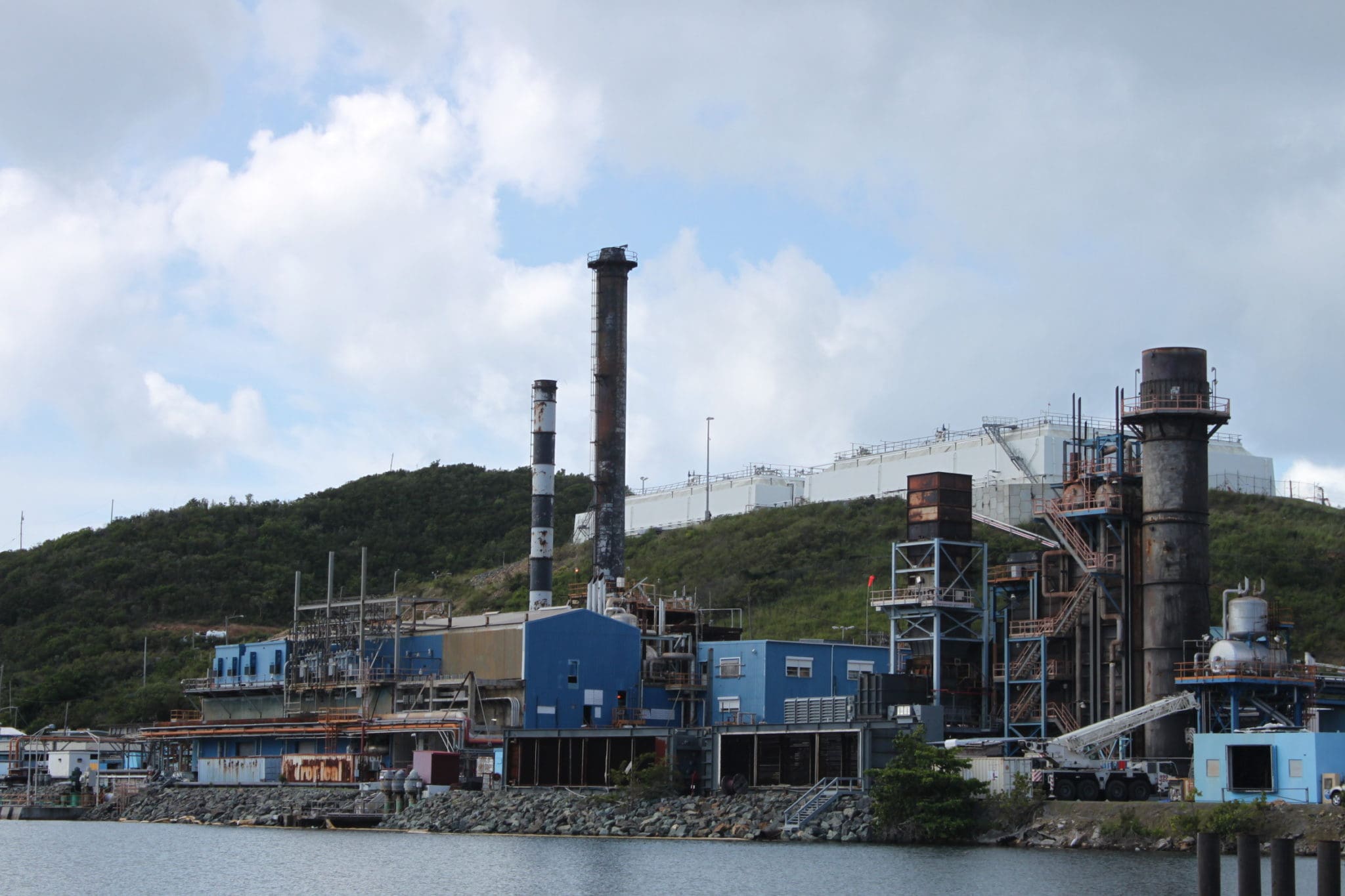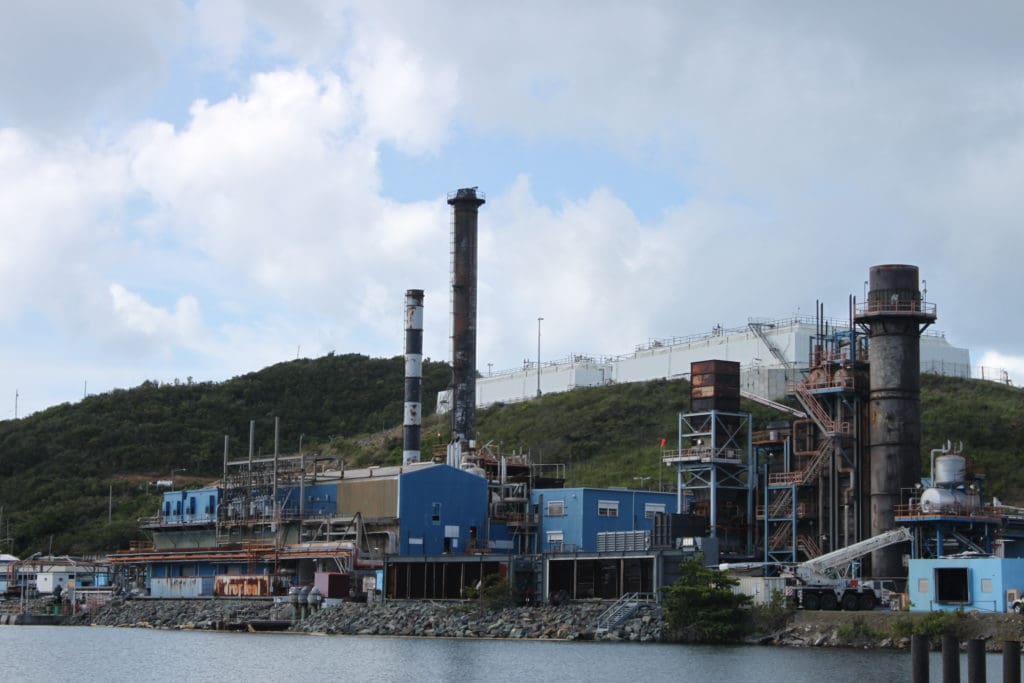 The board of directors of the V.I. Water and Power Authority voted on Thursday to allow the utility to defer payments due on millions of dollars in existing lines of credit with FirstBank and its Community Disaster Loan with the Federal Emergency Management Agency – decisions that will cost taxpayers thousands of dollars in fees and interest.
The move comes two weeks after the board granted 3-month extensions on paying the $21 million lines of credit that were due on April 30 with Banco Popular and a standby credit facility, at a reported cost of more than $160,000 in fees, plus interest and attorney's fees.
WAPA has been beset by multiple issues that have led to the recent requests to defer payments, acting Chief Financial Officer Debra Gottlieb told the Source in an interview following Thursday's meeting, not least among them a global pandemic striking as the utility is still rebuilding from the twin Category 5 storms of September 2017.
The hurricanes destroyed WAPA's electric grid, costing it months of revenue, depleted its customer base as businesses closed and residents fled and damaged its automatic metering system, preventing timely billing when the grid was restored, said Gottlieb.
"We've really been trying to get back to pre-storm levels of revenue," said Gottlieb, who also cited challenges in getting WAPA rates and surcharges approved by the Public Services Commission to help recover costs. When those were finally passed, the COVID-19 pandemic hit, which not only caused operating challenges but also financial hardship for many customers, she said. The utility suspended its disconnection policy, and now that it is reinstated WAPA is working out payment plans with customers, she said.
Then there was a bill in the 33rd V.I. Legislature – vetoed in October by Gov. Albert Bryan Jr. – to create a new commission with power over WAPA, said Gottlieb. The move caused the Fitch Ratings agency to keep the authority on a negative ratings watch – an assessment of how likely it and other borrowers are to default. A lower rating impacts whether WAPA can borrow and how much it will cost to borrow. It is also an outside assessment of the financial health of the institutions Fitch rates and the factors that impact that health. The agency's "CCC" rating indicates "default is a real possibility," according to its guide.
Exacerbating the outlook, WAPA had fallen behind on its audits even before the storms, said Gottlieb. Without updated financials to show lenders, it is difficult to fund critical projects such as new generators, she said, though the utility is now completing its fiscal year 2019 audit.
"We're always catching up," said Gottlieb, who said the banks, bondholders and federal partners, such as FEMA, have been working with WAPA and that the intention is to get financing in place to pay down or pay off loans and restructure.
"There are many moving parts," said Gottlieb. "We are soldiering on."
In the case of FirstBank, WAPA has lines of credit of $10 million and $4,874,000 for its electric system; $1,125,000 and $2 million for its water system; and $50 million overdraft credit facility, Gottlieb told Thursday's meeting of the board. Deferments will result in annual fees of one-eighth of 1 percent, totaling $18,594 for the electric system, $3,906 for the water system and $18,750 for the overdraft credit facility, she said.
In addition, the utility will pay the JP Morgan Chase bank prime rate, plus 50 basis points, for a floor rate of 5.5 percent interest, interest at the 90-day LIBOR benchmark rate plus 450 basis points and "reasonable attorney fees" on the water and electric lines of credit. The overdraft credit facility extension will come at a cost of the JP Morgan Chase prime bank rate plus 50 basis points, in effect from time to time, plus 50 basis points or the floor rate of 5 percent, whichever is greater, and reasonable attorney fees.
The LIBOR – or London Interbank Offered Rate – is the benchmark rate at which major global banks lend to each other for short-term loans. In finance, a basis point is worth one-hundredth of one percentage point, with 100 basis points equaling 1 percent.
While WAPA had sought to extend the lines of credit through Oct. 31, the FirstBank finance committee agreed to a 90-day extension until July 31, Gottlieb said.
The lines of credit and overdraft facility "are mostly fully utilized and the authority is not in a position currently to pay off or pay down the lines of credit when they mature tomorrow. If the extension is approved, the authority will be provided with additional time to develop plans to pay down and/or pay off the FirstBank lines of credit and overdraft facility, to complete the FY 2019 audit and have it reviewed by the banks," Gottlieb said. "This will help us when we are before the bank's credit committee, because they will have much more updated information on our financials, and to update our comprehensive fiscal recovery plan."
The 11th-hour request irked board member Hubert Turnbull, coming just one day before payments are due on the lines of credit.
"My only issue with this is, you know, one of the things I've hated since being on this board, is when something seems to be last-minute. It's just my perception of it. I don't like to feel like I'm being rushed, so I'm just making that statement," said Turnbull, who was the sole board member to vote against the extension, which passed 6-1.
While she apologized for the late notice, Gottlieb said WAPA requested the extension from FirstBank on March 15, but that the lender's extensive due diligence and credit committee schedule delayed a decision until Monday.
As for WAPA's 2018 Community Disaster Loan of $94.5 million for its water system, FEMA has twice agreed to defer the debt service payments until July 1, and now has also agreed to defer commencement of the 36 required monthly installments on the CDL debt service reserve account until July 1, said Gottlieb.
The deferral to July 1 will allow the authority additional time to begin funding the reserve account "as the authority continues to work with FEMA to come into compliance with all of the terms of the CDL, to restructure the CDL repayment structure and establish a CDL surcharge, and eventually apply for forgiveness of the CDL when applicable," said Gottlieb.
"Debt service payment for the CDL is currently set to increase from $1.3 million that is due July 1 to approximately $9.5 million in fiscal year 2022 and remain relatively level through the loan maturity on Jan. 1, 2034," Gottlieb said.
The board approved the deferrals in a 7-0 vote.
Attending Thursday's meeting, held on Zoom, were board members Turnbull, Joel Lee, Kyle Fleming, Cheryl Boynes-Jackson, Secretary Juanita Young, Vice Chair Jed Johnhope and Chairman Anthony Thomas.