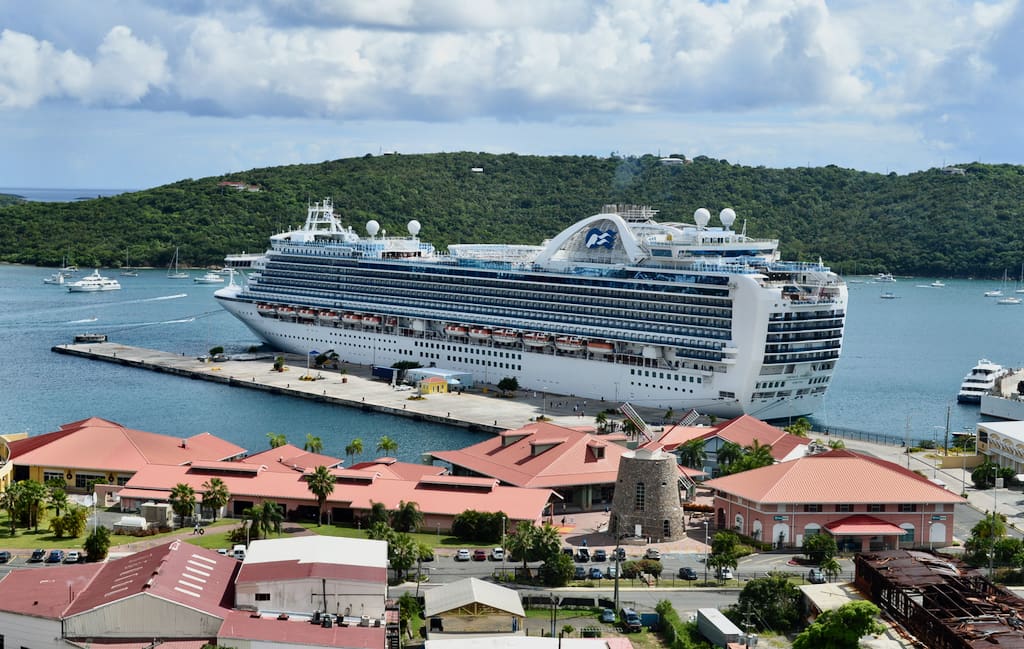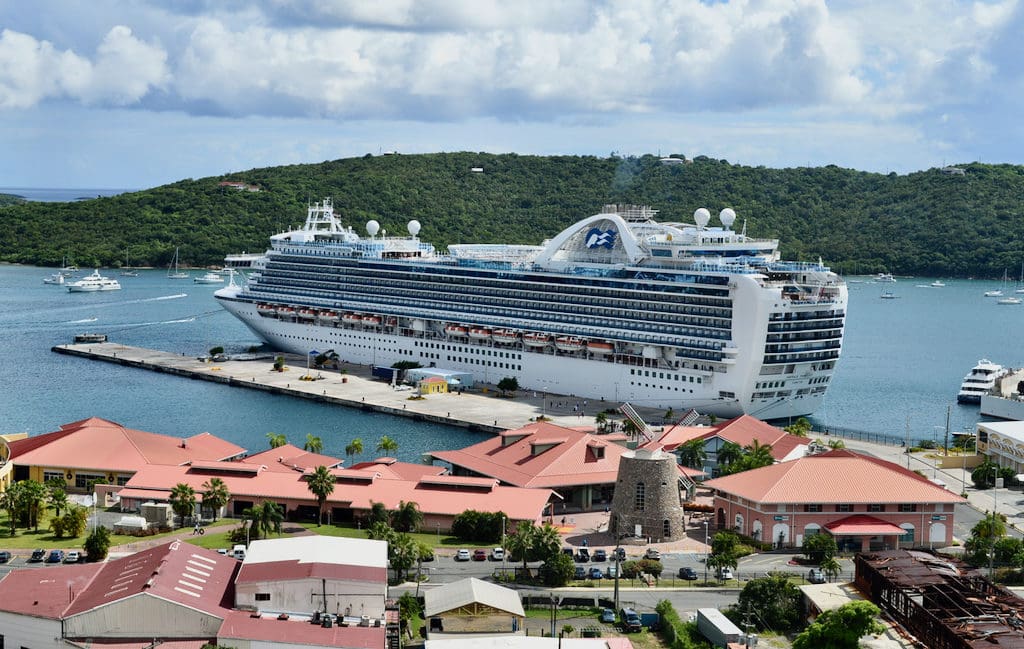 The Centers for Disease Control and Prevention, which stopped all U.S. cruise stops in March of 2020 as the COVID-19 pandemic was devastating multiple cruises, has updated its guidance and suggested cruises could resume by "mid-July." This is a greater level of detail than earlier this month when the official word was "mid-summer." The new guidance emerged from meetings the Source reported were planned for late April.
When ships resume has an immense impact on the U.S. Virgin Islands, which forewent hundreds of millions of dollars in revenue due to the cancellations of nearly 500 cruise arrivals in 2020 and another 300-plus for the first six months of 2021.
In October of 2020, the CDC lifted the total ban on cruise travel to U.S. ports it imposed in March, replacing it with a "Conditional Sailing Order," that did not open up the ports, but instead laid out a framework for a phased resumption of cruise traffic.
The first phase is the establishment of laboratory testing of crew onboard cruise ships in U.S. waters. Second, is simulated voyages designed to test a cruise ship operators' ability to mitigate COVID-19 on cruise ships. This is the current phase.
Third, comes a certification process declaring individual ships pass inspection and meet guidelines. Fourth, comes "a return to passenger voyages in a manner that mitigates the risk of COVID-19 introduction, transmission or spread among passengers and crew onboard ships and ashore to communities."
The current phase – Phase 2 – requires cruise lines to first enter into agreements with the port authorities of each port of call, detailing the number of travelers, number of ships, vaccination protocols and other details. Cruise lines need these before they can start simulated voyages.
"CDC looks forward to continued engagement with the industry and urges cruise lines to submit … port agreements as soon as possible to maintain the timeline of passenger voyages by mid-July," CDC spokeswoman Jasmine Reed said in an email Thursday. That wording mirrors language used by other CDC spokespeople in statements to media outlets nationwide this week.
The new guidance clarifies and adjusts the details to try to speed up the process while adding specific detail to help guide cruise lines.
"Over the past month, senior leadership from CDC have met twice weekly with representatives from cruise lines to discuss" the framework for the CDC's conditional sailing order.
She said cruise line leadership discussed the "fastest path back to sailing without compromising safety."
In response, the CDC announced five new "clarifications" to the sailing order, relating to vaccinations, testing and other details:
Ships may now bypass simulated voyages and move directly to open water sailing with passengers if a ship attests that 98 percent of its crew and 95 percent of its passengers are fully vaccinated.
The CDC now says it will respond to applications for simulated voyages within five days, which is much faster than its earlier 60-day waiting period. "This puts cruise ships closer to open water sailing sooner," Reed said in an email.
The CDC will update its testing and quarantine requirements for passengers and crew to closely align with CDC's guidance for fully vaccinated people. For the restricted sailing of phase four of the order – the last phase before taking on regular passengers – those who are fully vaccinated no longer need to undergo complete virus genetic marker tests, but can either take an antigen or fast virus test upon boarding.
The CDC clarified that cruise ship operators may enter into a multiport agreement (as opposed to a single-port agreement) provided that relevant port and local health authorities are signatories to the agreement. These may be valuable if one port has limited medical or housing capacity and a nearby port is able to supplement these capacities.
Lastly, the CDC clarified guidance on ventilation systems and the ability for local passengers to quarantine at home if they are within driving distance.