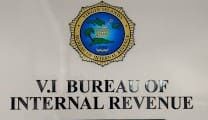 Joel A. Lee, CPA, director of the Virgin Islands Bureau of Internal Revenue (BIR), has announced that the excise tax collection on imported goods by entities doing business in the Virgin Islands will resume on Monday, March 15.https://excise.bir.vi.gov
Excise taxpayers are reminded that the excise tax collection process is an online process; returns must be completed on BIR's website, which is at https://excise.bir.vi.gov.
Local manufacturers are also reminded that they are required to file a manufacturer's excise tax return, Form 721VI, and include the manufacturer's worksheet, Form 721VI MWK, which will cover the monthly sale of items manufactured in the territory.
The returns are due 30 days following the month concerned. Manufacturers' returns are available on the bureau's website, at http://bir.vi.gov and at all of its offices.
Questions concerning the excise tax should be directed to Glenford Hodge, supervisor of Excise Tax Return at 715-1040, ext. 3201.