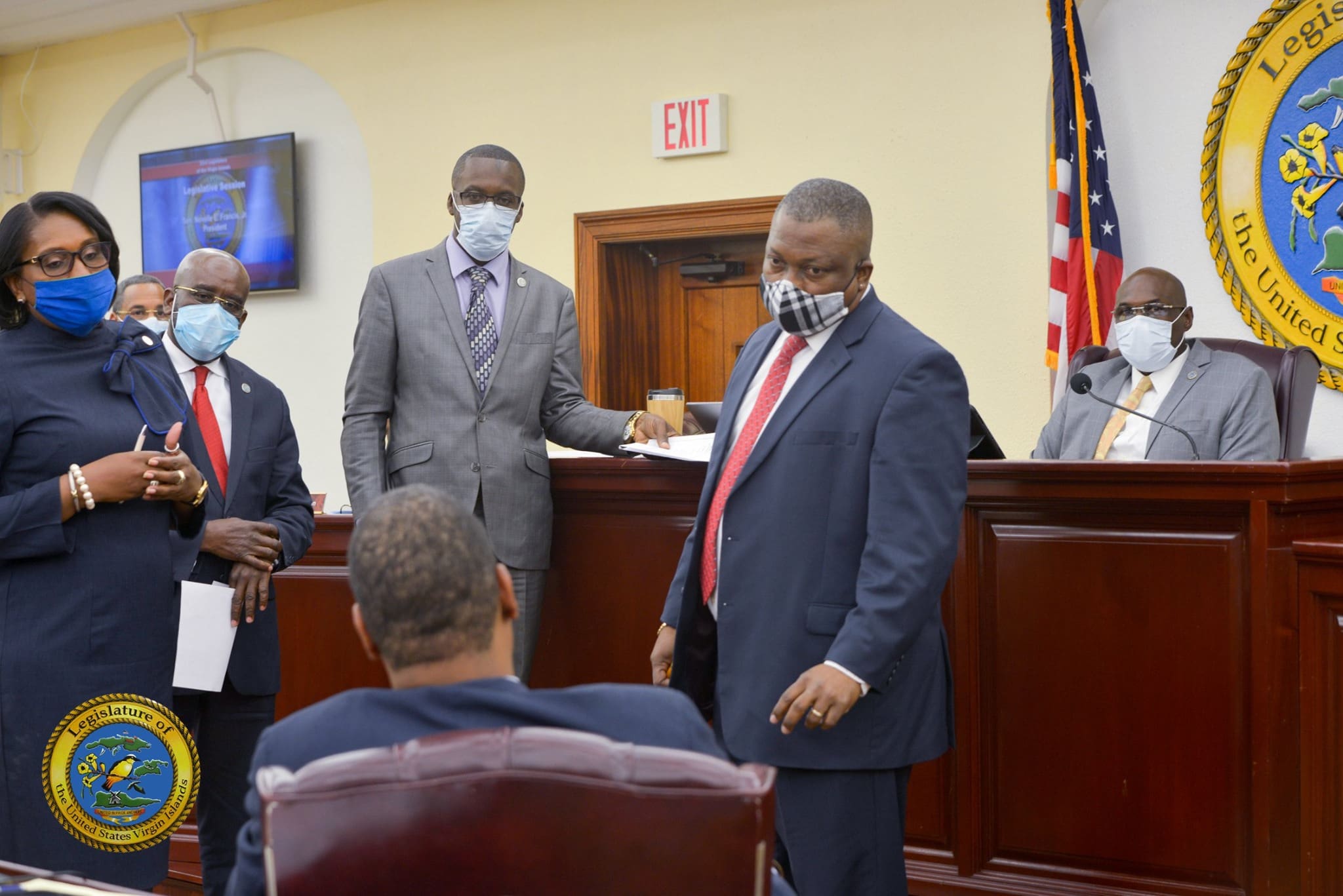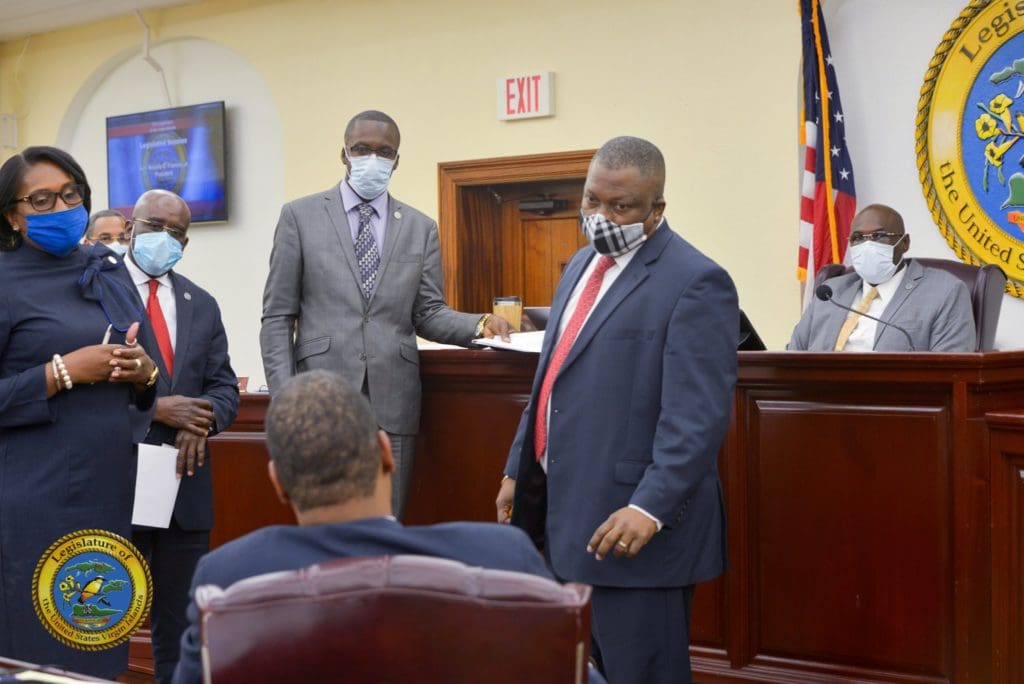 Senators donned face masks for Thursday's session, which was ripe with overridden vetoes and passed legislation, including a bill that extends the territory's state of emergency from May 12 to July 11, 2020.
Senators voted unanimously for the 60-day extension, with the exception of Sen. Alicia Barnes who was absent. Some senators, however, thought it redundant to have the Legislature vote on the bill, only delaying the work of executive orders issued by the governor.
Since July of 2018, legislation has been in place that requires the Legislature to vote on extended states of emergency. The law was put in place after former Gov. Kenneth Mapp kept the territory in a prolonged state of emergency which was seen by many as unjustified and an abuse of his executive powers.
In addition to voting on the extension, the 14 senators voted unanimously to override three of Gov. Albert Bryan Jr.'s vetoes made earlier this year.
This included an override of Bryan's veto of Bill 33-0290, a bill limiting the amount of time for which WAPA can back-charge customers. The bill was created in response to public dismay when the authority attempted to bring billing up to date by issuing a 60-day billing cycle.
Senators also overrode vetoes of Bill 33-0145, which requires the Office of Management and Budget's director to provide a mid-year budget review to the Finance Committee and Post Audit Division, and Bill 33-0289, which adopts language to include doctors of podiatric medicine in the definition of supervising physicians.
An additional 15 bill were also passed:
Bill 33-0097, a bill recognizing Euclyn "Pede" Prentice Jr. for his accomplishments in the horse racing industry through the naming of a street.
Bill 33-0102, a bill that makes adults from the V.I. Adult Education Centers eligible for scholarships the V.I. government gives to public school valedictorians and salutatorians.
Bill 33-0132, a bill that calls for GERS board members to have a certain level of expertise in finance.
Bill 33-0137, a bill that calls for various entities to create a territorial plan for a "blue economy."
Bill 33-0197, a bill that seeks to make tax collecting more streamlined.
Bill 33-0224, a bill that raises fines on vendors who sell alcohol to minors.
Bill 33-0230, a bill that names the children's room at Charles Wesley Turnbull Regional Library in memory of Beulah Smith Harrigan who died in 2011.
Bill 33-0242, a bill stating the Legislature may send a letter asking Congress to permanently increase federal Medicaid funding.
Bill 33-0244, a bill designating the month of May as Virgin Islands Mental Health Awareness Month.
Bill 33-0249, a bill that mandates the Departments of Agriculture and Tourism to create an annual agricultural conference held on each island.
Bill 33-0273, a bill limiting hiring requirements for international financial service entities.
Bill 33-0297, a bill that places additional rules on government-issued credit cards.
Bill 33-0296, a bill that will open absentee voting to any eligible voter who does not want to vote in person during the 2020 primary and general elections because of the risk of contracting COVID-19.
Bill 33-0292, a bill calling for a referendum vote when assembling a constitutional convention to consider adopting the portion of the Revised Organic Act as part of the V.I. constitution.
Bill 33-0093, a bill which established the St. Thomas Capital Improvement Fund.