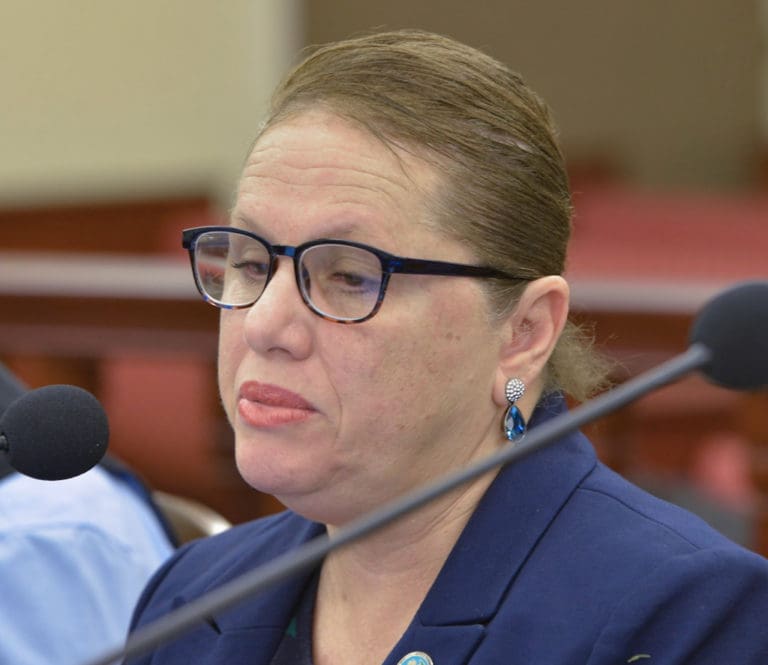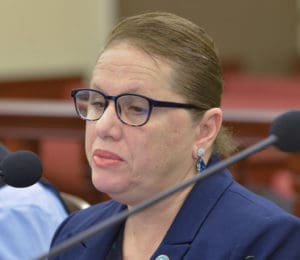 To bolster awareness and address the stigma surrounding mental health, a Senate panel voted Thursday to forward a bill declaring the month of May as Virgin Islands Mental Health Awareness Month.
The vote took place at a hearing of the Senate Committee in Health, Hospitals and Human Services.
Since the 2017 hurricanes, the territory has undergone a rapid deterioration of mental health due to the closure of facilities such as The Clubhouse, which reopened late last year, a lack of medical professionals and an influx of mentally ill patients. In March 2019 Gov. Albert Bryan Jr. declared a "State of Emergency" for mental health.
Almost a year has passed since the governor's declaration and committee members expressed their continued concern for the problems surrounding the issue, which ranged from the expenditure of allocated funding for mental health services to mental health patients being housed at the St. Thomas jail. A crisis that the Source reported on a year ago.
"In the Virgin Islands we pick up people with mental health disorders, then they go to court and the court orders them to go away, and things happen while they await the Department of Health to enter a contract with a facility and in the meantime, because we have no facility, we house them in the prison," Sen. Janelle Sarauw said.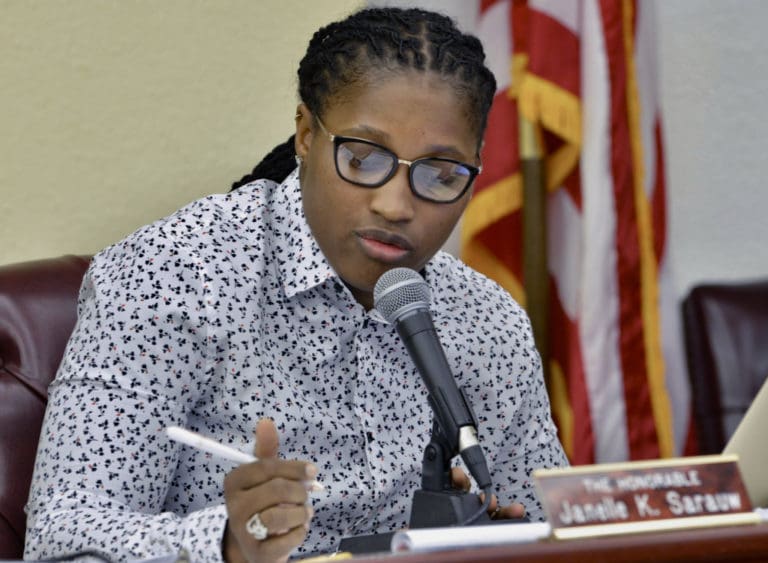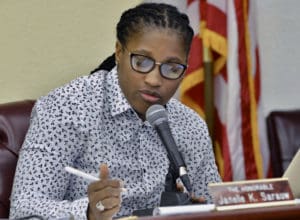 She said she knew of a specific, current case where a woman has been held and is "suffering, weighing only 87 pounds and just waiting to be sent to a mental health facility. In the time span it will take to get her from the prison to a facility, she is going to die."
Sarauw said she wanted to understand "what dots were being connected" between the Bureau of Corrections, the police and health departments, doctors, nurses and patients because the "process is failing."
V.I. Department of Health Commissioner Justa Encarnacion said the department has made strides towards contractual agreements with off-island behavioral health facilities which will speed up the waiting process a bit for patients sitting in jail, instead of proper health care facilities.
Encarnacion added the department would also start doing "rounds" to check on the physiological state of these patients who are awaiting placement into facilities, including the woman Sarauw had referenced – whom Encarnacion said she had no prior knowledge of.
The Legislature has allocated roughly $15 million last term for mental health Sarauw said, and little action has been taken to improve the problems.
In addition to using jail cells as accommodations for people with mental illness who have committed no crimes, Sarauw also struck issue with "wrap-around services" for students.
Department of Education legal counsel Cynthia Moore said the DOE is "assisted by public and private therapeutic educational institutions in providing a wrap-around standard of care for students with issues related to mental health."
Moore said the Safe and Healthy School Program and the Youth Rehabilitation Center provide these services to all students identified by their schools or the court system.
But Sen. Sarauw said the testimony, which was delivered on behalf of the department's commissioner, "was blasphemy."
Sarauw said the DOE had $1.1 million in a grant designated for mental health services, which will expire this month, and the department has not spent a single dollar.
"We have not done any wrap-around services for our students in the alternative education system in this district, not one," she said.
Because the DOE commissioner wasn't present and sent an attorney in her place, DOE was unable to respond to any of Sarauw's questions.
Sen. Donna Frett-Gregory said she was tired of "seeing the wheel go around and round."
"I know over the years DOE has received funding for school safety, behavioral health issues, etc. But we are still talking about being in the planning stages. What I would have loved to hear is that we are building on what we have, but it always seems as if we are reinventing the wheel … and in the meantime our children are being left behind," Frett-Gregory said.
Sens. Sarauw, Frett-Gregory, Oakland Benta, Athneil Thomas, Marvin Blyden and Kenneth Gittens all voted to move the bill, which designates the month of May for special awareness of mental health issues, to the Rules and Judiciary Committee. Sen. Kurt Vialet was absent from the vote.