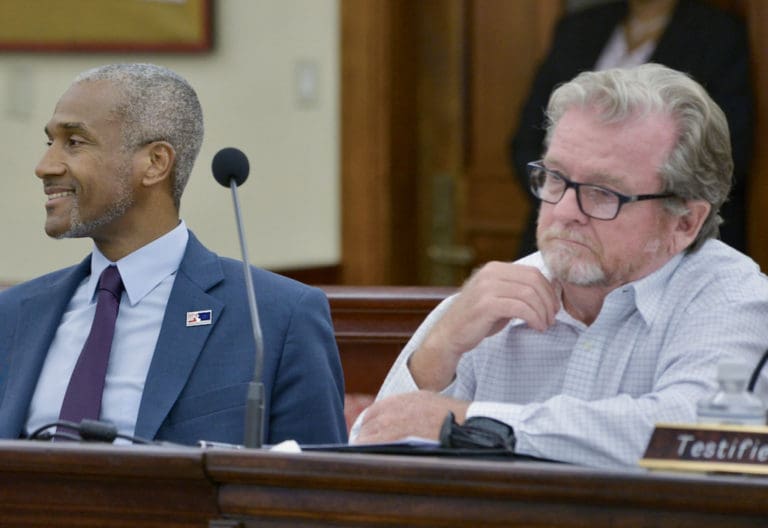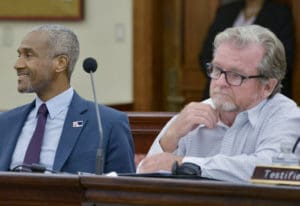 The U.S. Virgin Islands could begin hosting an annual Caribbean Agricultural Symposium, exploring such topics as agritourism, imports and exports and the latest agricultural information, if a bill approved Tuesday in committee is enacted by the full Senate.
Members of the Senate's Committee on Economic Development, Regulations and Agriculture were excited by the prospect of a traveling symposium, which each year would alternate between St. Croix, St. Thomas and St. John.
The committee also heard an update on the status of the territory's abattoirs.
The proposed agricultural symposium would be hosted by the V.I. Department of Agriculture and Department of Tourism, and possibly the University of the Virgin Islands as well.
Department of Tourism's Director of Communications Alani Henneman-Todman said the symposium can serve to solidify St. Croix as the culinary capital of the region while simultaneously highlighting the territory's tourism product, farm product, service culture, cuisine and kitchen talent.
Department of Agriculture Commissioner Positive Nelson suggested the event be hosted during the slow season, which will draw in a different tourism crowd and allow for hotels to accommodate an influx of large groups.
Robert Godfrey, director of the UVI Agricultural Experiment Station, said while some years the symposium will need to stand on its own, in 2024 the Caribbean Food Crops Society will be in the territory and organizers of the new event should coordinate to avoid competition.
"I think just a little bit of coordination between the two would make it to where we don't duplicate efforts and we can probably get a bigger turnout," Godfrey said.
Godfrey said the Caribbean Food Crops Society, an agricultural scientific conference that follows a 10-year rotating schedule, is something UVI researchers participate in and has existed since 1963.
"Even though the CFCS has a tropical emphasis to the research presented, it is not focused on any one location and encompasses a wide variety of research from across the Caribbean Basin. A local, V.I. centered agriculture conference would need to complement the CFCS and not compete with it," Godfrey said.
The symposium would operate like a conference in which people could come and learn about the various facets of agriculture in the territory, listen to seminars and hear the latest in scientific agricultural research.
Sen. Allison DeGazon, who sponsored the bill along with Sen. Javan James, said, "We have no idea where this could all lead, but we know it's going to go far."
Senators who voted to move the bill to the Rules and Judiciary Committee were Sens. DeGazon, Myron Jackson, Kurt Vialet, Alicia Barnes, Marvin Blyden, Oakland Benta, Dwayne DeGraff and Athneil Thomas. Sen. Novelle Francis Jr. was absent for the vote.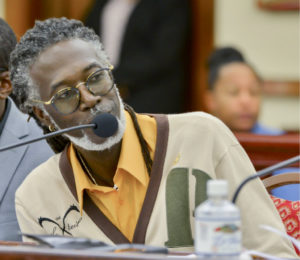 Department of Agriculture Update: Abattoir Status
Separately, Nelson provided testimony on the status of territory's abattoirs, which he said have been under a voluntary 120-day suspension since Feb. 14.
During this time Nelson said the abattoirs will undergo construction while the department conducts staff and certification trainings and addresses outstanding violations.
Sen. Barnes said she did not feel it was necessary to have both abattoirs closed and wanted to understand why they had not been done one at a time. Nelson replied that there was a pressing need.
"We currently don't have a quality control director, but on top of that when I came on board last year there were over 17 citations for things that the federal inspector finds that need addressing. And it is very complicated trying to address those NR's, while trying to maintain operations … so instead of getting an NR every week over the same situation it was recommended that we actually shut down and take a voluntary suspension," Nelson said.
He added the department feels confident it can complete the necessary changes and have the abattoirs up and running sooner than the allotted 120-day time frame.