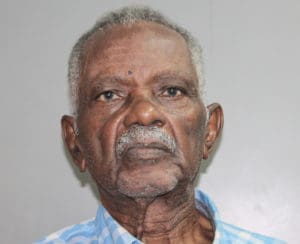 Laurely E. Henry, a 79-year-old St. Croix man, was arrested Thursday and charged with negligent homicide in the recent death of a 14-year-old boy who was struck by a vehicle on school property.
According to the V.I. Police Department, at around 3:14 p.m. May 6, in the vicinity of Alfredo Andrews School Henry was driving in a black SUV on the Mon Bijou Road when he made a left turn to traverse onto the school's road. Police said he struck a vehicle, veered left and struck14-year-old Brendel William, a student at John H. Woodson Junior High School, who was walking on the grassy area in front of the school.
The vehicle then proceeded onto the school's property.
The boy sustained internal damages and was airlifted to a medical center in San Juan, Puerto Rico, for further treatment for injuries he sustained from the accident.
On May 23, the boy died following hospitalization from the automobile accident.
Henry was arrested on a warrant issued by a Superior Court judge charging him with negligent homicide by a vehicle. Bail was set at $30,000, police said. Henry posted bail and was released.