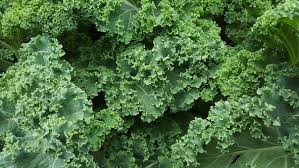 The Virgin Islands Department of Agriculture (DOA) will partner with Plaza Extra West to launch the Farm to Supermarket Initiative in the U.S. Virgin Islands, according to DOA Commissioner Carlos Robles. He invites the public to help commemorate this new partnership with a meet-n-greet event to be held 11 a.m. to 1 p.m., Sunday, July 15, at Plaza Extra West.
Locally grown kale will be the crop featured as the Harvest of the Month. Information on the benefits of kale will be available. There will be live musical entertainment by local artist Junyah P.
The VIDOA Marketing Program secured grant funding from the United States Department of Agriculture to develop the "VI Growers Collaboration Program," which provides education, training and farming resources to farmers to grow crops. Each month for the next two years, a crop will be featured as the Harvest of the Month at the Plaza Extra West.
Farmers wishing to participate in the Harvest of the Month program by growing the pre-selected crops may register by contacting Billy Abraham, director of marketing, at 778-0993.