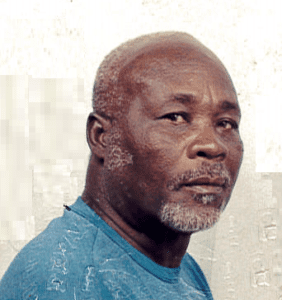 Norris A. Lewis, also known as "Pretty Boy," of Strawberry Hill died on June 27. He was born in Potters Village, Antigua. He was 73 years old.
He was preceded in death by his wife, Grittley "Fan" Lewis, on Dec. 24, 2017.
He is survived by his daughters: Eve Graham, Natalie "Eva" Lewis, Mercia "Anna" Lewis, Sonia Lewis, Faith Lewis Hyligar and Eloise Lewis Reynolds; son, Gregory "Bandu" Lewis; and grandchildren: Neville Hodge Sr., Marcello Jacobs, Tahira Cabret, Jovan Lewis, Aneisha Lewis, Sydney and Troy Murrell, Gregory and Shanequa Lewis, Robert and Darnell Lewis, Natalie Nora Lewis, Malisha Hyligar Johnson, Dylan, Lamar and Keisha Garvey, Alston and Maurice Jones, Carolyn Reynolds and Mecca Collier.
He is also survived by great-grandchildren: Neville Hodge Jr., Hijary Taylor, Dequan Ross, Lance Nesbitt, Marcello Jhordan Jacobs, Sydney, Jordan and Mason Johnson, Lilia and Reyquan Lewis and Dylan Garvey; sisters: Anita Tomlinson and Ramona Jeffers; brothers: Charles Lewis and Radrick Peters; and nieces: Ineta Lewis, Anthia Peters, Muriel Harris, Althea Harris and Latesha Harris.
Other survivors include nephews: Delvin Lewis, Franklyn Harris and Erdeley Peters; brother-in-law, Edson Jeffers; special friends: Alexander Wilson, the Reynolds, Chapman, Richards and Tutein families, Shevonne Frederick, Jenny Rivera and Continuum Care Inc., and the Vitelco/Innovative staff and crew. Cousins and other relatives: Lewis, Jonas, Roberts, Henry, Brown, Adams, Looby, Guishard and Liburd; as well as other relatives and friends too numerous to mention.
There will be a viewing held at 10 a.m. followed by a funeral service at 11 a.m., on Saturday, July 21, at New Testament Church of God, Estate Whim, Frederiksted. Interment will be at Kingshill Cemetery. The family is requesting that attendees wear shades of red.