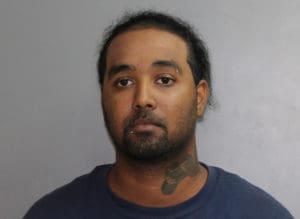 The V.I. Police Department on Friday arrested Alvin Clements Jr. and charged him with first-degree rape/domestic violence.
According to police, a woman walked into the Juan F. Luis Hospital at 10:55 a.m. Friday and reported that she had been raped. She told police 27-year-old Alvin Clements Jr. had forcibly had sex with her against her will.
Police gave no other details on when or where the allged crime occurred.
After his arrest, Clements remanded to the Golden Grove Detention Facility pending his advice of rights hearing.