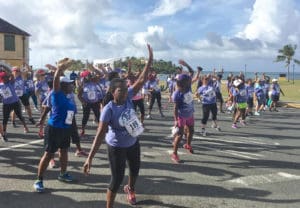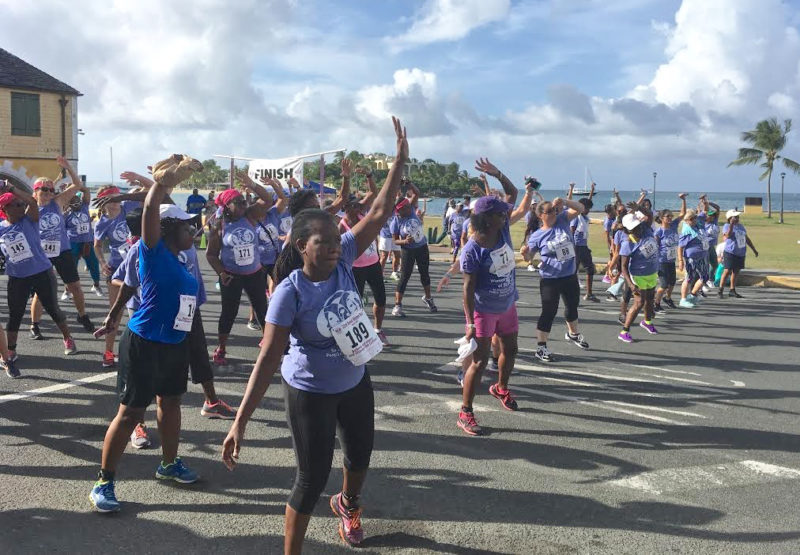 Women and girls will take to the streets of Christiansted Sunday afternoon when the St. Croix Women's Coalition holds its 34th Annual Women Race.
Information about the race is vailable by calling the WCSTX main office/crisis center at 340-773-9272 or sending email to [email protected] for more information.
In a news release Thursday the V.I. Police Department advised the public of road and parking restrictions Christiansted Town for the event. The restrictions will be in effect from 2 to 7 p.m. or until completion of event.
Parking will be restricted on:
King Street
Company Street
King Cross Street
Market Street
Church Street
Hill Street
Church Street
Vehicles parking along the restricted areas and route will be cited and towed at the owner's expense, the VIPD said.
Vehicle Movement Restrictions
– The VIPD also requests that no cars be parked along the streets that are to be closed. Vehicles will be towed at the owner's expense.
– Traffic coming into town from East End Road will be rerouted onto the Christiansted Bypass.
– Traffic coming into Christiansted Town from Basin Triangle will be rerouted onto West Street by the St. Johns Anglican Church.
– Barricades will be utilized at certain intersections; anyone found removing such barricades for vehicular traffic will be cited accordingly.
– The VIPD urged motorists use alternate routes as possible, and as directed by VIPD officers during the event.