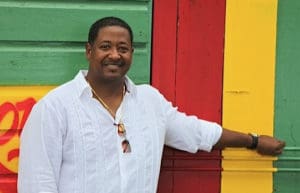 Former seven-term V.I. Sen. Adlah "Foncie" Donastorg announced Saturday that current 11-term V.I. Sen. Alicia "Chucky" Hansen will be his running mate this fall for the office of V.I. governor. The pair are running as independents.
This is Donastorg's fourth bid for the governorship. He ran for governor as an independent in 2006, losing to Gov. John de Jongh Jr. He ran in the Democratic primary in 2010, losing to de Jongh, and again in 2014, where he lost to Delegate Donna Christiansen, who herself lost to Gov. Kenneth Mapp in the 2014 general election.
Donastorg's political career has been marked by conspiracy theories and speculation that various forces were working against him.
In January, Donastorg alleged on his campaign's Facebook page a series of events that he called attempts to "sabotage" his announcement, pointing to "mysterious roadblocks" – "fixing a pole" for more than two hours, backing up traffic, and supporters being turned away by flashing police lights and fire truck lights that gave the appearance of a significant incident.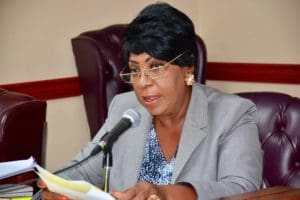 When he lost in the Democratic Party primary in 2014, Donastorg filed a 20-page complaint letter asking the Board of Elections for a do-over, with similar allegations.
In his complaint, Donastorg spoke primarily about the weather and the impact that Tropical Storm Bertha preparations could have had on the outcome of the election. He complained ports were closed part of the day of the primary, which he said prevented voters who normally travel over to St. Thomas from St. John or Tortola from making it to their polling sites. Donastorg also said that the V.I. Territorial Emergency Management Agency had, in one of its storm alerts, "encouraged" residents to stay at home during the storm, while at least one local radio host had gone on air and told residents to consider voting early by absentee ballot because of the impending "inclement weather."
The St. Thomas Board of Elections determined his complaints did not justify a new election.
Donastorg cut his political teeth fighting against ICC – the company then run by Jeffrey Prosser that at that time owned the territorial phone company, the V.I. Daily News and the Innovative cable television companies. He accurately accused ICC of investigating him.
In 2010, Donastorg was involved in a scandal concerning an affair with a 19-year-old girl. He was charged and later acquitted of assault and other crimes toward his mistress. The purported victim recanted the charges and also was involved in a physical altercation with a second mistress of Donastorg's while the trial was ongoing, impacting her credibility.
Along with working together in the Legislature, Donastorg and Hansen have both tried to sue news outlets that gave them less than flattering coverage. Donastorg sued the V.I. Daily News for accurately reporting he was behind on mortgage payments and about to be foreclosed. He also claimed the Daily News criticized him because he worked to have its parent company's V.I. tax breaks revoked. Hansen sued over news coverage of federal corruption charges against her. Most of the charges were ultimately dropped and she was acquitted of the rest. She was ultimately convicted only of intentional failure to file a tax return, which made her ineligible to run for V.I. office until Gov. John deJongh Jr. pardoned her.
Both suits were unsuccessful.
Outside the territory, Hansen is best known for opposing a law making it illegal to rape your spouse, famously saying during a 2013 Senate hearing that "if it is forcefully against the will of a spouse then that is a problem. But if a woman says no and he still wants something, I don't know how you can call it rape. Maybe because I am not a 'no' person, I don't know."