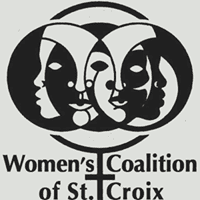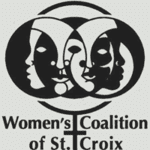 Raliance, a collaborative initiative dedicated to ending sexual violence in one generation, has given The Women's Coalition of St. Croix a grant of $50,000. The funding will support the production and broadcast of a new 26-episode radio show as well as follow-up programming.
WCSC was among 11 recipients that received a grant from Raliance. The grants are awarded to organizations implementing promising practices or policies that improve the response to victims of sexual violence, reduce the likelihood of perpetration of sexual violence, or strengthen communities' capacity to create safe environments.
Clema S. Lewis, executive director of WCSC, said: "The silence that allows child sexual abuse to thrive must end. We wanted to engage in a project that would create opportunities for greater discussion among individuals and families about this topic, raise awareness and promote prevention throughout our entire community."
The radio serial will have a continuing plot that will unfold in a sequential episode-by-episode fashion and will highlight issues related to child sexual abuse, including child grooming, consent, comfortable and uncomfortable touch, family secrets, reporting, the V.I. law and criminal justice system, family intervention and disclosure, and support for the victim.
The 30-minute after-shows that will accompany each episode will explore in more detail the topics covered through the programming. Podcasts of the after-shows will be available for streaming and featured on social media channels. Interviews with representatives from law enforcement and child protective service agencies, survivors and other community members committed to ending child sexual abuse will be featured for the after-shows. Information on available supportive services for survivors and messaging aimed at reducing the stigma, shame and silence surrounding child sexual abuse will be included.
Raliance is a national collaborative committed to ending sexual violence in one generation. Comprised of the National Alliance to End Sexual Violence (NAESV), the National Sexual Violence Resource Center (NSVRC), and California Coalition Against Sexual Assault (CALCASA) – Prevent Connect, Raliance was founded in 2015 through a multimillion dollar seed investment by the National Football League. Raliance is making prevention possible by awarding grants, advancing research, policymaking and more. Join the movement at www.Raliance.org.