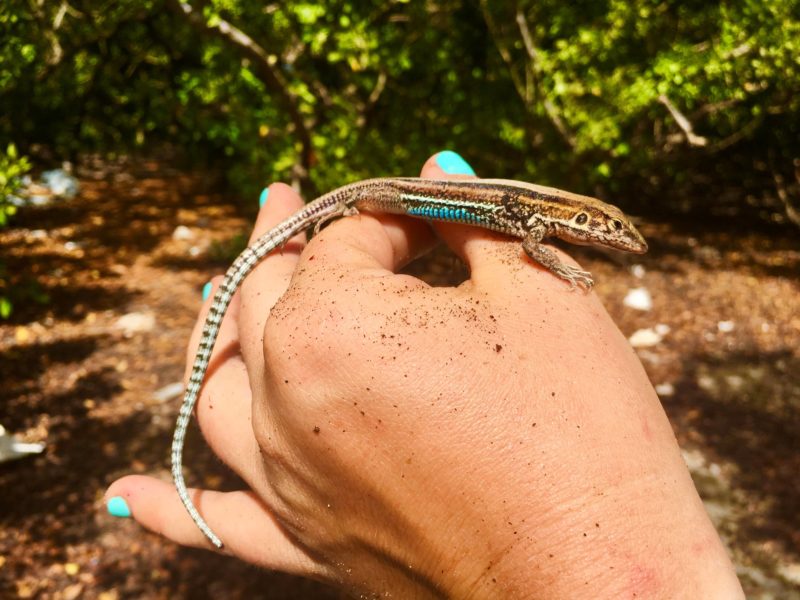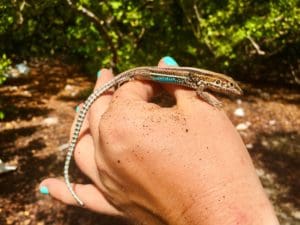 St. Croix is home to several threatened species, and the recent Lacoste Save Our Species polo shirt may give local conservation efforts a welcome international boost.
Recently, the clothing brand Lacoste and the International Union for Conservation of Nature teamed up to raise money and awareness for threatened species by creating a line of Save Our Species polo shirts.
The shirts feature 10 threatened species from around the world in place of the company's traditional crocodile logo.
One of the species featured on this now sold-out polo was the Anegada ground iguana. There were 450 of this design produced, which corresponds to the number of Anegada ground iguanas believed to remain in the wild. The reptile was at one time found all over the Virgin Islands and Puerto Rico, but it currently resides only in the British Virgin Islands.
Large campaigns like Save Our Species can help raise awareness and inspire interest in conservation, which can bolster the efforts of scientists and researchers.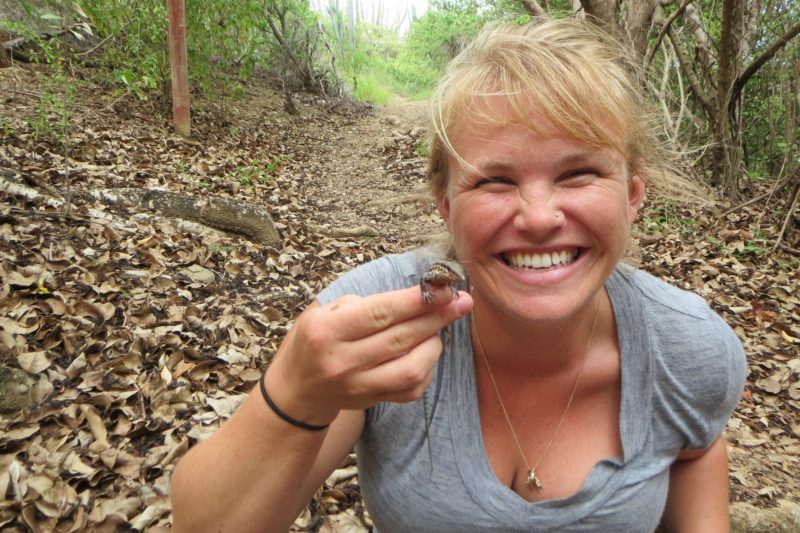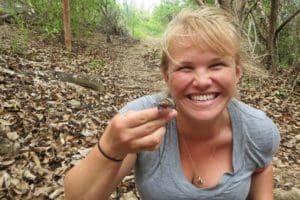 "I love every campaign to bring awareness to endangered species" said Nicole Angeli, a wildlife scientist and co-chair of Partners in Amphibian and Reptile Conservation.
Angeli completed her dissertation while living and studying on St. Croix.
"I'm so happy the Lacoste program started a conversation and got buzz. Our ultimate goal is to allow these lizards to return to St Croix," Angeli said, referring to the St. Croix ground lizard.
According to Angeli many species of skinks, ground lizards, rock iguanas and racer snakes once abundant on St. Croix have disappeared from the island. The same is true of the rest of the Virgin Islands, where tree boas and skinks, among other reptiles, have decreased in number.
These endangered species are not yet completely lost, with some still residing on the smaller islands and cays throughout the territory. St. Croix ground lizards can now be found on Buck Island, but cannot survive on St. Croix due to threats from exotic and domesticated animals.
Turtles also rank among the threatened and endangered species that call the Virgin Islands home. Leatherback, green, and hawksbill turtles all spend at least some of their time around St. Croix.
"Sandy Point National Wildlife Refuge boasts one of the longest sea turtle monitoring projects in the world," said Claudia Lombard, wildlife biologist with the Fish and Wildlife Service. "Much of what we know about these turtles was learned during studies at Sandy Point."
Lombard said the Virgin Islands is a very an important place for leatherback turtles. They return every two to three years to nest on the islands' warm, sandy beaches.
The leatherbacks' travels bring them to the Caribbean from the North Atlantic, where they spend their time feeding on jellyfish and building up their energy stores for each journey.
"They have the widest global range of all reptiles, and that even extends into the Arctic Circle. They can be found on all continents except Antarctica" said Lombard.
Several factors threaten St. Croix's Leatherback turtles, according to Lombard, including extensive egg harvest and loss of nesting habitat due to coastal development. Most populations of leatherbacks are declining drastically.
Education and conservation efforts are extremely important when it comes to endangered and threatened species, said Angeli, who praised local programs like the National Park Service's Ticket to Ride to Buck Island and other initiatives.
"On St. Croix at Sandy Point we host a turtle watch educational program every summer," Lombard said. "We take community groups and youth groups out to the beach to learn about sea turtle conservation and see a nesting sea turtle or emerging hatchlings."
"By being up close to these magnificent creatures people gain an appreciation. For them, this is a desire to protect them," she added.
As part of her conservation efforts, Angeli co-authored a book with Jennifer Keats Curtis titled The Lizard Lady.
The book, illustrated by Veronica Jones, explains how researchers assess and track the endangered St. Croix ground lizards, and aims to inspire an interest in science and conservation in elementary school students.
"The book really follows my day-to-day as a field scientist," said Angeli. "I think it's important to know that you can follow your dreams to become a scientist, explorer or herpetologist when you work hard."