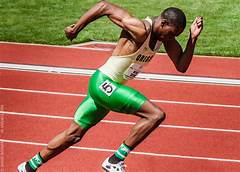 Project St. Croix, the organization that for nearly three decades has brought world class triathlon events to St. Croix, has announced that due to post-hurricane infrastructure concerns, they will not be hosting any races on island during 2018. The events are scheduled to return in 2019.
Project St. Croix has produced the Ironman 70.3, the Wall2Wall Triathlon, the West is Best Triathlon, the Caribbean Classic Triathlon, the Triple Play and the October Surprise Triathlon. Any other group that indicates that they are planning a race that uses any of the above names has not received permission to do so (including one this weekend), and the sporting public should be aware the Project St. Croix cannot guarantee the safety of any participant.
Additionally, another organization produced a press release a few months ago indicating that they may attempt to host a race in December 2018 that is a continuation of the Ironman 70.3 on St. Croix. This is blatantly false, as only Project St. Croix has the held the license to the Ironman name. No other organization has authorization from Project St. Croix or Ironman to utilize the classic St. Croix course, even as the other race's website had deliberately copied the copyrighted Ironman website's course description as their own.
Project St. Croix feels that the public should be made aware that the 30-year long efforts of the thousands of volunteers that have made the race famous around the world are being co-opted by those who have no experience in hosting a race of this magnitude and can only diminish the status of triathlon on St. Croix.
Editor's note: Tom Guthrie has directed the St. Croix Half Ironman Triathlon for more than 25 years.