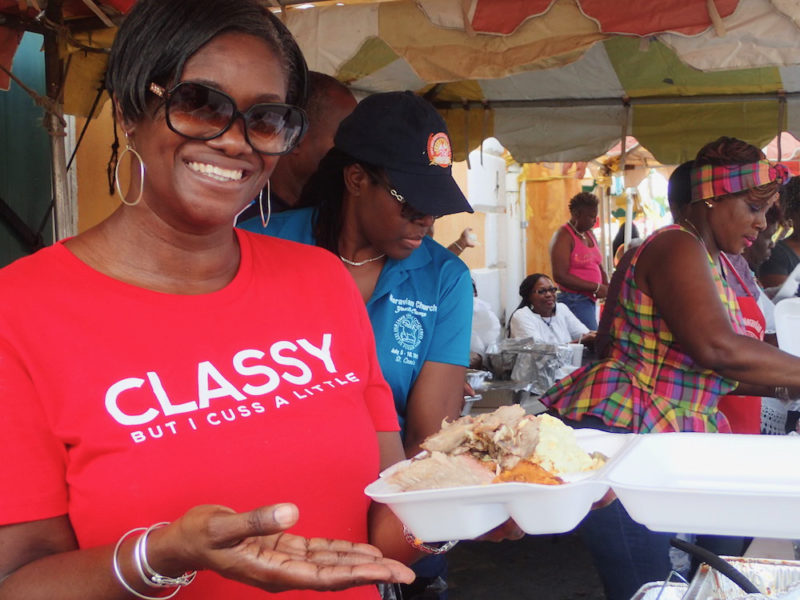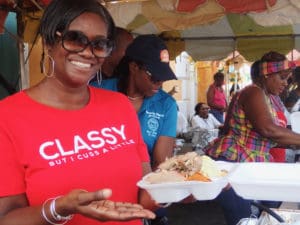 Although the crowd seemed smaller than in previous years, Theresa Nieves and Marilyn Parris sold out – gallons and gallons of seafood kallaloo – before the official noon opening Wednesday of the Food, Arts and Crafts Fair at Buddhoe Park in Frederiksted.
The collection of food booths serving cultural dishes created by the island's favorite cooks is one of the top events during Crucian Christmas Festival week. Known simply as Food Fair, each year the event is dedicated to and renamed for a well-known island chef. This year, it was named in honor of Humberto and Lilliana Belardo de O'Neal.
Conch in butter sauce, Caribbean lobster, whelks, fresh and salt fish prepared in a number of ways were served with rice, stir-fried vegies and other side dishes. Plates piled high with savory roasted pork or beef paired with macaroni and cheese, seasoned rice, boiled root vegetables and covered with gravy – easily enough to feed two people – sold for $15 each. People gnawed on pates, roti, ribs and barbeque chicken.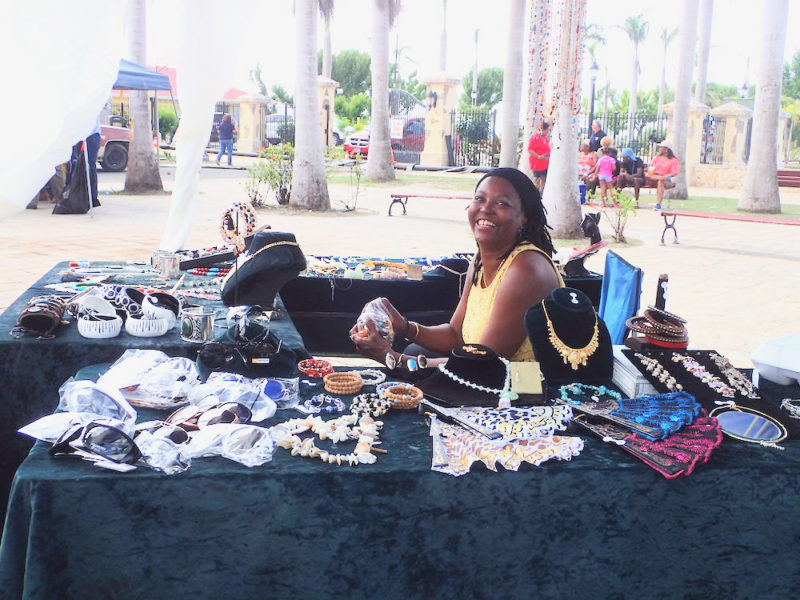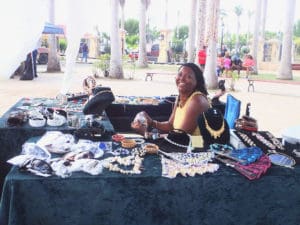 There were drinks made from local fruits – juices and alcoholic beverages and of course sweets, such as coconut and guava tarts.
The Food Fair honorees served the usual favorites as well as conch salad, crab and rice and Spanish dishes bacalau and alcapurrias in the Irmaria Stress Free Festival Village every night this week.
Humberto O'Neal is the primary cook in the family, with Lilliana in charge of dishing and serving. Shortly after they were married, she attempted to bake a chicken after which he advised her to "stay out of the kitchen forever," she said. They have been a culinary team at many events for 37 years.
"This is a special honor. I've always said, 'Bring me my flowers now, don't wait 'til I die,'" she said.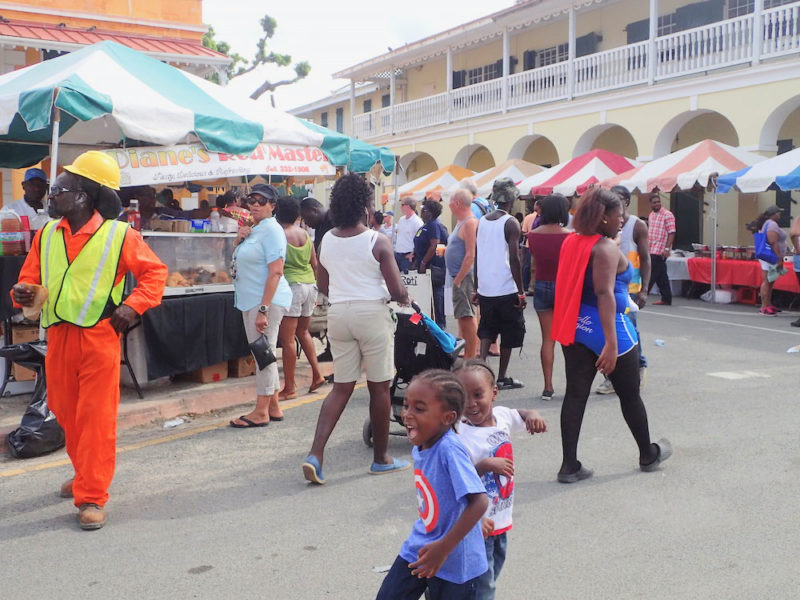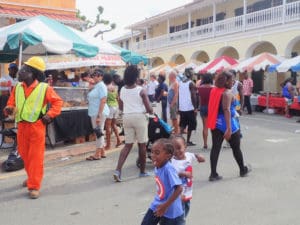 This year, the crowd included visitors staying on St. Croix to help with hurricane recovery. One woman scurrying to the Carnival cruise ship re-purposed to house responders said she only arrived yesterday. She didn't want to give her name but carried a brown bag container purchased from a food vendor. She already had heard about the music events at the Village and Saturday's parade. Another visitor buying food, a FEMA employee, also didn't want to give her last name. Marva has been on St. Croix for a month and doesn't know how long she will be assigned here. She was helping a friend, who works for the SBA, decide on a dish.
"St. Croix is beautiful. You can see beyond the damage what it looked like before," Marva said.
Government and festival officials spoke and presented gifts at a ceremony renaming the fair before cutting the ribbon to open the event officially. Delegate to Congress Stacey Plaskett, Lt. Gov. Osbert Potter and St. Croix Administrator Stephanie Williams welcomed the crowd and Festival royalty presented flowers.
"Thank you for the joy," Plaskett said. "Despite everything, we're better. We're bent but not broken."
Christian said although it seemed like a smaller than usual crowd, people would continue to arrive, especially in the late afternoon when Stanley and the 10 Sleepless Knights kicked off the musical entertainment.