After spending more than three months on St. Croix, the American Society for the Prevention of Cruelty to Animals concluded its disaster relief efforts to help displaced animals following two category 5 hurricanes that struck the islands in September.
According to a news release issued Wednesday, at the request of FEMA and the Virgin Islands Department of Agriculture, the ASPCA deployed responders in late September and assisted a total of almost 22,000 animals through field search-and-rescue, emergency sheltering, reuniting lost pets with their families, distributing critical pet supplies, and relocating homeless animals to rescue groups in the States, where they can be made available for adoption.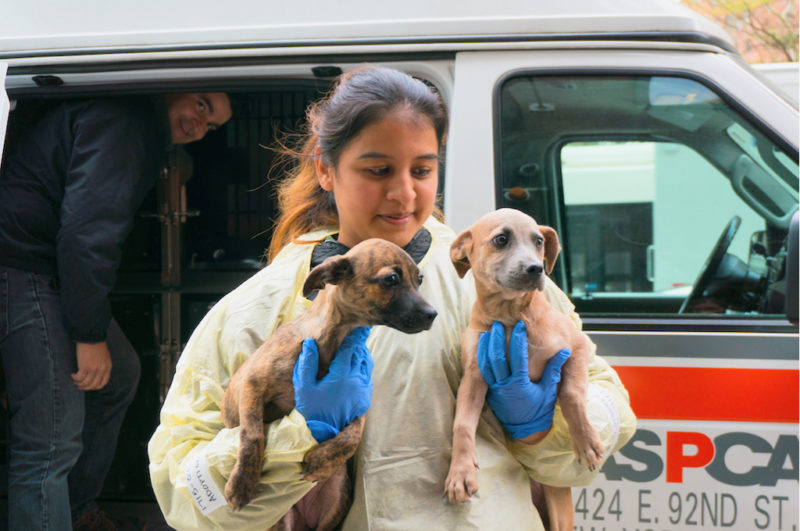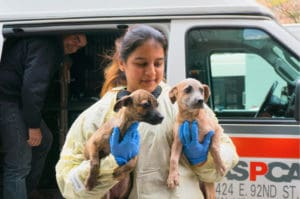 "Our work in St. Croix illustrates the devastating effects of natural disasters, and how a coordinated response by local and national agencies can save and protect animals by providing direct care, delivering supplies, and relocating animals to improve their chances of finding safe and loving homes," said Matt Bershadker, president and CEO of the ASPCA. "The work is challenging, but we were proud to be on the ground alongside our partners doing everything possible to help animals and owners in need."
Hurricanes Irma and Maria devastated the U.S. Virgin Islands and severely damaged St. Croix's only animal shelter, causing it to temporarily shut down its daily operations. More than a hundred ASPCA responders worked around the clock on the island to rescue companion animals, including cats, dogs and horses, and veterinary and behavior experts provided critical support for almost 600 displaced and homeless animals until they could be reunited with their families or transported to the States to find new loving homes.
Other homeless animals were transported to the ASPCA Adoption Center in NYC and have since been adopted or are currently receiving specialized behavioral treatment for extreme fear and undersocialization to better prepare them for adoption.
"The ASPCA's goal when responding to disasters is always to leave the situation better than when we came and to help communities not only recover, but, just as importantly, improve upon their ability to respond to emergencies in the future," said Dick Green, senior director of ASPCA Disaster Response. "As we demobilize our operation in St. Croix, the ASPCA will continue to work with local agencies on the island to support their efforts as they get back on their feet and work to enhance their disaster preparedness and response capabilities moving forward."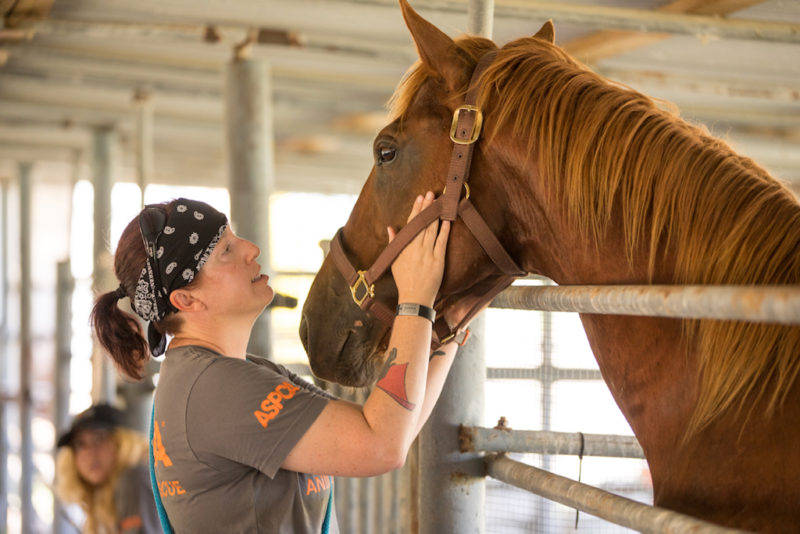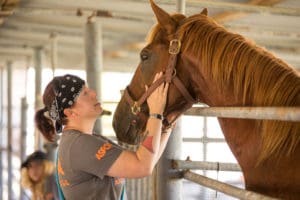 The news release identified the following groups that supported the ASPCA's disaster response efforts in St. Croix by providing critical pet supplies, deploying responders to assist at the ASPCA's emergency shelter, or accepting homeless animals to make available for adoption in the States: Cat Depot (Sarasota, Fla.); Charleston Animal Society (North Charleston, S.C.); Days End Farm (Woodbine, Md.); Denver Dumb Friends League (Denver, Colo.); Grand Strand Humane Society (Myrtle Beach, S.C.); GreaterGood (Seattle, Wash.); Gulf Coast Humane Society (Fort Myers, Fla.); Halifax Humane Society (Daytona Beach, Fla.); Humane Society of Broward County (Fort Lauderdale, Fla.); Humane Society of Charlotte (Charlotte, N.C.); Humane Society of North Texas (Fort Worth, Texas); Humane Society of Vero Beach (Vero Beach, Fla.); Louisiana SPCA (New Orleans, La.); Nate's Honor Animal Rescue (Bradenton, Fla.); Nebraska Humane Society (Omaha, Neb.); Oregon Humane Society (Portland, Ore.); Osceola County Animal Services (St. Cloud, Fla.); Plenty of Pit Bulls (Gainesville, Fla.); SPCA of North Brevard (Titusville, Fla.); Washington State Animal Response Team (Enumclaw, Wash.); and Wayside Waifs (Kansas City, Mo.)
The ASPCA deploys its Field Investigations and Response team nationwide to assist in relocation, search-and-rescue, sheltering, and reunification efforts during disaster situations including wildfires, tornadoes, hurricanes and floods. In 2017, the ASPCA assisted almost 37,000 animals in communities impacted by Hurricanes Harvey, Irma, Maria, and the wildfires in Northern California – the highest number of animal victims of natural disasters assisted by the ASPCA since its response to Hurricane Sandy in 2012.