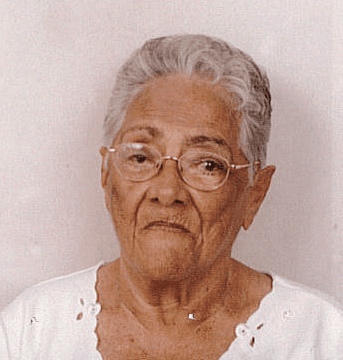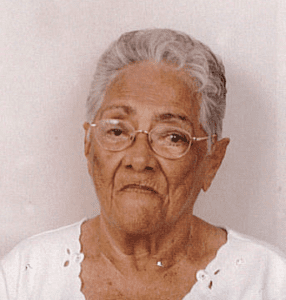 Pura Monell-Rivera (viuda de Stridiron), also known as "Mama," "Purita" and "Mrs. Stridiron," of Estate Frangi Pani died on Oct. 22. She was 92 years old.
She was preceded in death by her husband, Leroy Armstrong Stridiron; mother, Vicenta Rivera Monell; father, Ezquiel Monell; sisters: Maria Tejo, Petra Monell, Angelina Bonano, Mercedes Monell and Josefina Monell; and brothers: Augustine Monell, Daniel Monell and Juan Monell.
She is survived by her daughters: Rowena Stridiron and Olga Stridiron; son, Digby Roland Stridiron; grandchildren: Ariana and Matias Tapia Stridiron, Tasha Geer, Sade Stridiron, Digby Roland Stridiron II and Sean Nash; adopted son, Carl "Sparro" Frederick; adopted grandchildren: Shana and Arnold (Erin) Brathwaite; great grandchildren: Sha'Dalia Stridiron, Romeo Byron, Digby R. Stridiron III, Brooke Browne, Keon Stridiron, Merrick Greer and Micah Greer; nieces: Mercedes Casanova, Pauline Malone and Sigrid Tejo Sprotte.
She is also survived by nephews: Turiano Bonano, Gregorio Casanova, Maxwell and Carlos Tejo, and Ismael Monell; daughter-in-law, Ivette Stridiron; son-in-law, Alejandro Tapia; sister-in-law, Olga Monell; godchildren: Charles "Mac" Claxton and Maureen Wheeler; special friends: Sharon Benjamin, Claudia Kelly, Celestina Solis, Indy Prospere Gustave and Ellen Schuster; as well as a cousin and other relatives: Teresa Monell, Orlando Rivera, and the Stridiron, Monell and Santos families.
Funeral service will be held at 10 a.m., Thursday, Nov. 9, at St. John's Anglican Church. Interment will follow at Christiansted Cemetery.