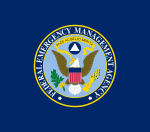 All nine Disaster Recovery Centers (DRCs) across the territory will be closed on Sundays starting this Sunday, Nov. 12. The centers provide information and help for survivors of hurricanes Irma and Maria.
DRCs will be open Monday through Saturday from 8 a.m. to 5 p.m. until further notice.
Recovery specialists from the Federal Emergency Management Agency (FEMA) and the U.S. Small Business Administration (SBA) are available to help homeowners, renters and small business owners register for assistance. The specialists can also provide information on the federal aid that is available, and answer questions.
The DRCs are located at:
St. Croix
 Frederiksted at the Rotary Club West, 40 KA-KD Estate LaGrange
 Christiansted at the Old Post Office Building at Church and Company streets,
 Christiansted at the Fire Captain Rencelliar I. Gibbs Fire Station at Parcel No. 1, Estate Cotton Valley, East End
 Christiansted at St. Peter's Episcopal Church, 38-44 Castle Coakley
St. Thomas
 Charlotte Amalie at the New Hotel Company Omar Brown Fire Station, Conference Room
No. 108, 100A Ross Taarenberg
 Charlotte Amalie at Tutu Park Mall, 4605 Tutu Park Mall, Suite 233
 Estate Bordeaux at the Bordeaux Farmers Market, 109 East Bordeaux