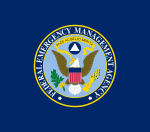 The deadline for government departments, semi-autonomous agencies and private non-profits to request FEMA Public Assistance (PA) funding has been extended until Nov. 20.
Through VITEMA, FEMA provides supplemental federal disaster grant assistance for debris removal, life-saving emergency protective measures, and the repair, replacement, or restoration of disaster-damaged, publicly-owned facilities.
The PA program also encourages protection of these damaged facilities from future events by providing assistance for hazard mitigation measures during the recovery process.
Certain private non-profits (PNPs) could be eligible for assistance if they can provide an IRS letter of 501 (c), (d) or (e) tax exemption or documentation from the territory which certifies that the organization is non-profit, non-revenue producing entity. Additionally, the PNP must also provide an essential government service.
Interested applicants can download the application at https://www.fema.gov/media-library/assets/documents/10145.
St. Thomas-St. John residents can submit their applications via e-mail to Renata Christian-West, territorial public assistance officer, at renata.christian@vitema.vi.gov. St. Croix residents can submit their applications via email to Malinda Vigilant-Messer, deputy public assistance officer, at malinda.vigilant@vitema.vi.gov.
Applications can also be requested in person, and completed applications may be hand-delivered to VITEMA. All requests must be received by Nov. 20 in order to be considered.