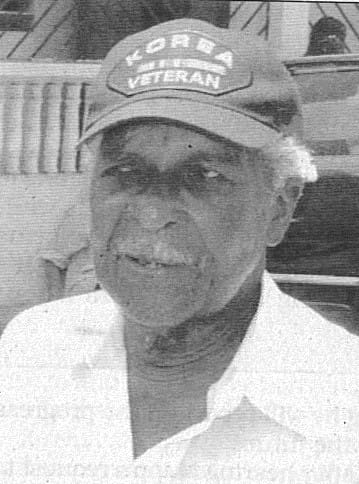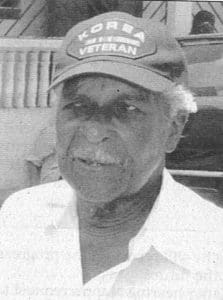 Alphonso E. Franklin, also known as "Vasco," or "Phonse," of Estate St. Georges has died.
He was preceded in death by his mother, Roxelina Petersen; father, Joseph Franklin; and son, Anthony Franklin.
He is survived by his wife, Sylvia Heyliger Franklin; son, Blaise Franklin; grandchildren: Zina Franklin (Ga.) and Latisha Franklin (N.J.); and nieces: Susan Milligan Samuel, Debra Franklin Maragh, Natalie Franklin, Clarissa Franklin, Rita Johnson Cofield, Rosalie Johnson, Karen Jackson Ranson, Linda Jackson Carter, Alexis Brodhurst, Cherisse James, Alyssa Mitcham, Bria Mitcham, Patricia Foster, Jennifer Jackson Kendall, Jahlisa Maragh, Loretta Belardo and Betty Penn.
He is also survived by nephews: Rev. Dr. George Franklin, John Franklin, Ted Johnson, Jesse Jackson, Wayne Jackson, Joseph Jackson and Jamaal Maragh; brother-in-law, Anselmo Heyliger; sisters-in-law: Joyce Heyliger and Estrinn Heyliger; and godchildren: Hugh L. Jensen Jr., Sylvia Jensen, Diane Jensen Williams and Eva Hodge.
Other survivors include cousins, other relatives and friends: the Hoyer family, Norman Carr, Deborah Reese, the Urgent family, the Petersen family, Jeff Kendall, Raphaelea Heyliger and the Albany family, Amy Joseph, Arlene Abraham, Louise Samuel, Jerry Dowtin (D), Harvey Fitzgerald, Winfield G. James, Cyprian Vicars, Veronica "Ronnie" Phillip, the Russell family, the Schulterbrandt and Abel families, Mathias McFarland, Dane Maduro Sr., Our Town Frederiksted, The American Legion, St. Patrick Church, St. Joseph Church, The Korean War Veterans and Centerline Bakery; and many other relatives, friends and associates too numerous to mention.
A viewing will take place at 9:30 a.m. followed by a funeral service at 10:30 a.m., Tuesday, Nov. 28, in St. Gerard's Hall at St. Partrick's Church in Frederiksted. Interment will kfollow at Frederiksted Cemetery.