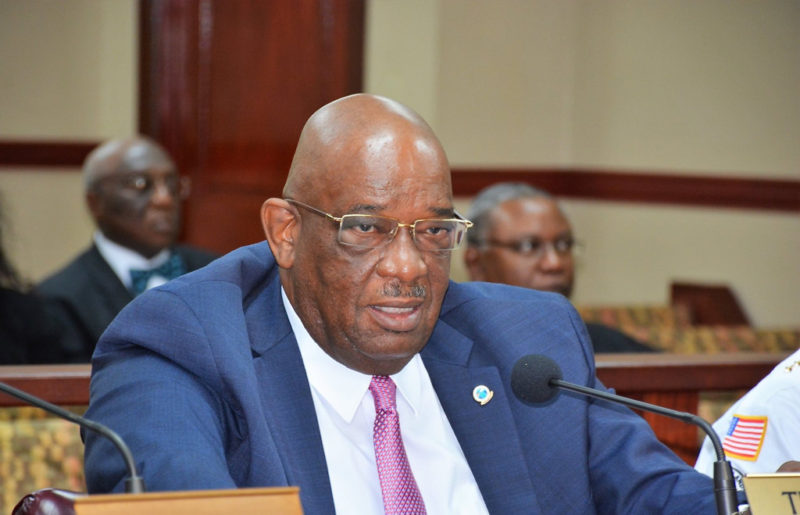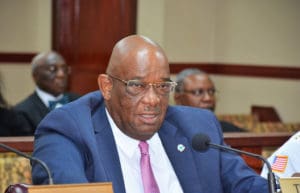 "Are Virgin Islands police officers getting paid for overtime?" was the question that would not go away as Police Commissioner Delroy Richards testified Friday before the Senate Committee on Homeland Security Justice and Public Safety.
The issue first came up in committee chairman Sen. Brian Smith's initial questioning. And it was there when vice-chair Sen. Novelle Francis, Jr., wrapped up the hearing by asking Richards if he had a message for unsatisfied officers who might be watching or listening to the hearing.
Richards asserted many times during the hearing that his department was doing everything it could to see that officers were paid what was due them.
Sen. Nereida Rivera-O'Reilly said it appeared some officers were being paid "randomly" and other officers were not being paid all they were owed. She said it was very important that officers get paid everything owed them in a timely manner.
She said that many officers were struggling to make payments for repair of hurricane damages to their homes and others were trying to pay expenses for family members who they sent stateside in the aftermath of the two hurricanes.
Richards said he agreed with the senators that the officers should be paid what was owed to them and added that he was doing everything not to "impede" the process.
"I go to bed at night with the overtime issue on my mind and the first call I make when I get up is to our finance officer," he said.
He maintained the problem had much to do with the lack of information given to the officers about their pay. Officers were not receiving pay stubs which would show all deductions. He explained that he thinks many officers don't realize how high all those deductions are.
"Our taxes are really high," he said. "My office has been working relentlessly to ensure overtime payment. In collaboration with my chief financial officer, I have certified a batch of overtime documents and personally delivered it to the Department of Finance."
Richards reported that 12 police officers had resigned in the aftermath of the two hurricanes. Francis, a former police officer and police commissioner, said the department should not welcome those officers back with "welcoming arms" if any did want to return in the future.
"As police officers, we run to a situation when everyone else is running away," Francis said.
In response to a question from Sen. Smith, Richards said that despite the state of the territory, criminal enterprises continued. He noted an increase in burglaries of homes and businesses, larcenies and physical assault. He also noted a large increase in the number of stolen cars. He attributed that to many car rental agencies having been compromised." He said many of the cars had been found abandoned.
The committee hearing also was attended by Sens. Jean Forde and Dwayne DeGraff. Committee members absent were Sens Positive T.A. Nelson and Alicia "Chucky" Hansen.