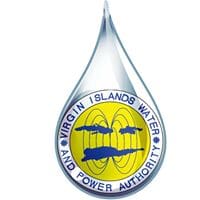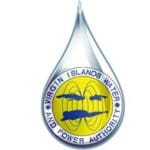 HURRICANE RESTORATION UPDATE ELECTRIC SYSTEM
On Thursday, St. Croix crews continued work on a double circuit for Feeders 6A and 6B from the Richmond Power Plant towards Club St. Croix and Five Corners. Crews also completed the planting of replacement poles up to the Hannah's Rest intersection.
On St. Thomas, restoration crews are preparing to restore service to a portion of Feeder 6A from the Harley Power Plant to the UVI campus this weekend. Other areas that could be energized over the next several days are Nisky Center and Ulla Muller Elementary School, with work expected to continue to the Gladys Abraham Elementary School. Also, restoration work continues on a portion of Feeder 8B. Plans are in place to energize the Tutu Substation on Friday, which could lead to electrical service being provided to portions of Tutu and Fort Mylner over the weekend. As crews continue restoration and reconstruction work toward the east, some traffic changes may be required next week around the Nadir Bridge construction project site.
On St. John Thursday, crews planted replacement poles in the Mongoose Junction area and made repairs to poles at Julius E. Sprauve School.
WAPA held a planning and coordination meeting with officials of Haugland Energy to map out the work that crews from the New York based company will be performing to assist WAPA in its restoration of service. 75 linemen from Haugland Energy will be in each district by mid-October along with additional equipment and supply inventory.
Emergency call centers on St. Thomas and St. Croix are operating daily on a 9 a.m. to 5 p.m. schedule. To contact the Emergency Call Center on St. Croix, call 773-0150, or on St. Thomas-St. John call the center's at 774-1424.
WAPA personnel has removed electrical meters at locations where damage was apparent to either an electrical meter base and/or weather head. In these instances, the customer is responsible for all repairs. WAPA will not reinstall meters until repairs are made by a licensed electrician. Home and business owners are advised to make repairs to their damaged weather heads and or meter bases as soon as possible. Once crews have reached your neighborhood, those customers who have not had their weather head or meter base repaired, will not have service restored until the second level of restoration work.
WAPA continues to work jointly with Viya, the Virgin Islands Waste Management Authority, and the Department of Public Works on a clean-up initiative across the territory. The authority is also working alongside the Virgin Islands Next Generation Network (viNGN).
POTABLE WATER SYSTEM
WAPA has issued a Boil Water Advisory for the Estate White Lady area of St. Croix, after lab tests of water samples confirmed the presence of E. Coli bacteria on Oct. 4. It advises residents of the affected area to bring tap water to a rolling boil, boil for one minute, and cool before using. Residents may also use bottled water certified for sale by the U. S Virgin Islands Department of Health. In the affected area, boiled or bottled water should be used for drinking, making ice, washing dishes, brushing teeth and preparing food — until further notice.
Water crews have recharged a 24-inch water main and restored potable water service to the downtown area of St. Thomas. Work also continues to resume water service to the east end of the island. Additionally, WAPA expects to resume potable water service to Savan, Contant Knolls and Lindbergh Bay later this week.
On St. Croix, there are five days of water storage on the island. Clean up contractors and homeowners are urged to exercise caution when working in and around potable water meters. There are a growing number of instances where water meters are being damaged by clean-up crews causing additional challenges in maintaining or restoring service to customers.
On St. John, water service remains available throughout Cruz Bay.
GENERAL INFORMATION
Customer service offices in both districts are functional. On St. Croix, customers can conduct business at the WAPA's office in Sunny Isle. In the St. Thomas-St. John district, a temporary customer service location has been established at WAPA's Port of Sale Mall office. In both districts, customer service representatives are available from 10 a.m. to 4 p.m., Monday through Friday. Self-service payment kiosks are also available at both locations during these hours.
WAPA's office telephones are operational in both districts. St. Croix: 773-2250 and St. Thomas – St. John: 774-3552.
Restoration updates are available both on the WAPA website: www.viwapa.vi and on Facebook — Virgin Islands Water and Power Authority.