Editor's note: Amy Roberts is reporting from St. John, where she lives, talking to people up and down the island, then calling her notes in when she can find cell phone access. As she called in the notes this story, her voice was garbled periodically by loud background noise – the rumbling and horn honking of fuel trucks that had just unloaded from the barge, bringing much-needed fuel for everything from generators to vehicles to chain saws. Earlier a fleet of waste hauling trucks picked up loads of debris, which they carried back to St. Thomas for the Bovoni Landfill. Things are looking up, Robert's said.
The island of St. John is still under curfew after the passing of Hurricane Irma, but Police Chief Winsbut McFarland suggested Monday that local conditions should determine the hours of curfew for each island.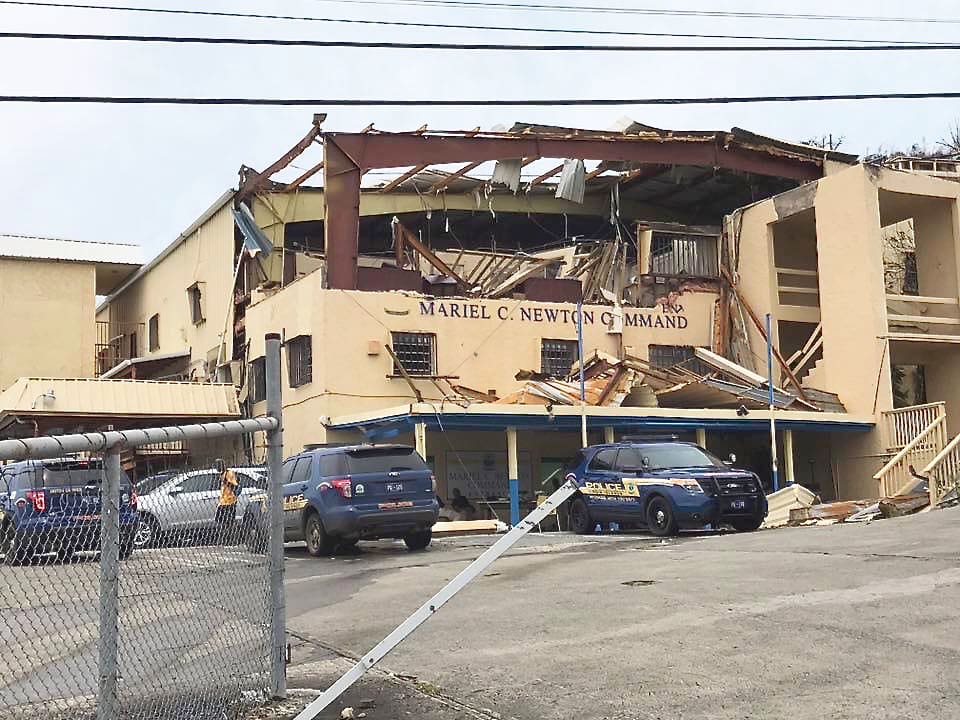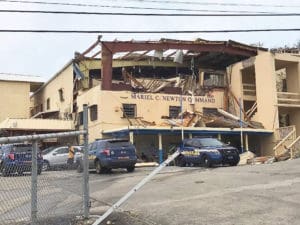 McFarland addressed an island-wide meeting of agencies working on hurricane relief on St. John. The meeting was sponsored Monday by the V.I. Territorial Emergency Management Agency.
McFarland said he had planned to hold a public meeting in the morning, but the curfew is from 6 p.m. to noon and he wasn't able to schedule it. But when he got to St. John, people were up and about despite the curfew.
"We arrived to find people serving breakfast," he said with a shrug. "People have to eat."
McFarland said he lacked the authority to unilaterally change the curfew, but said he would speak to Gov. Kenneth Mapp about changing the St. John curfew from 6 p.m. to 6 a.m.
McFarland acknowledged that there has been looting on the island, but said 18 fresh police officers from St. Croix have arrived on St. John to relieve the officers, mostly resident of St. Thomas, who have been working long hours during the storm and afterwards.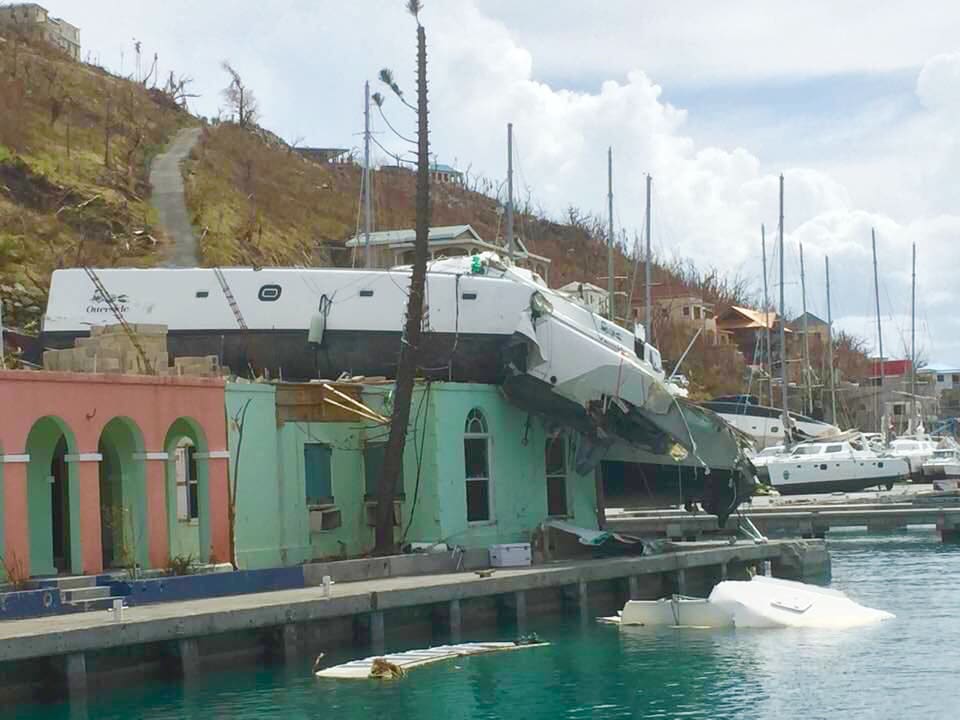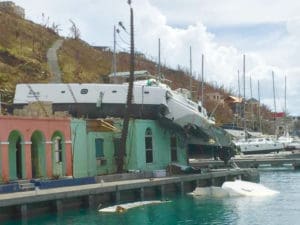 Irvin Mason, of the VITEMA Emergency Operations Center, opened the meeting.
"We, the government, are responsible for the people," he said. "We all ah one – black, white, pink, I don't care. We need to take care of people and there are still people sleeping out in the elements."
The representatives of the various agencies offered a mixed bag of good and bad news.
The Myrah Keating Clinic is open and staffed with nurses and doctors, with a working generator, after being closed since Wednesday by Hurricane Irma, according to Aliah Lockhart of the V.I. Department of Health.
Lockhart said the Department of Health is going to make the Keating clinic the base for all health operations on St. John.
Raymond Thomas, one of two Department of Agriculture employees on the island, told the assemblage that except for the Ag office, all the department's facilities on the island are "essentially demolished."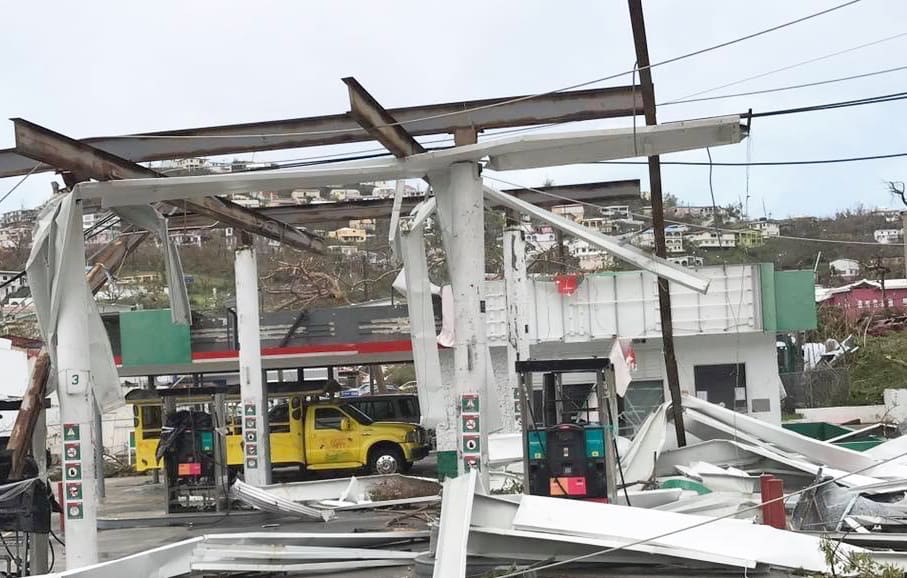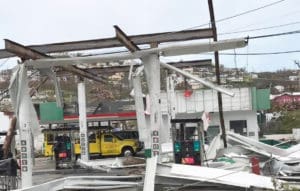 School Decisions
On Sunday Gov. Kenneth Map had urged parents of school students on St. Thomas and St. John to enroll their children in St. Croix public schools, if they have family or other support on that island. At Monday's meeting Luanna Powell, the assistant to the superintendent of St. Thomas-St. John District Public Schools, said those parents need to get get their children's immunization cards. They can get copies of them at the Morris F. deCastro Clinic in Cruz Bay.
The principals of St. Thomas-St. John Public Schools were scheduled to meet in Charlotte Amalie Monday to assess damage and determine when and how they will begin the school year, Powell said.
Errol Hill, from the Department of Sports, Parks and Recreation said the St. John recreation center had been damaged. Another department building is to be used for storing hurricane relief supplies.
DHS Shifts Shelters
Abigail Hendricks of the Department of Human Services said the department is shifting some people from one shelter place to another as the facilities become more secure. The Guy Benjamin School in Coral Bay has been opened as a a shelter. There is a nurse at the shelter, and the government is airlifting supplies to the ball field adjacent to the school. 10 people stayed there Sunday night.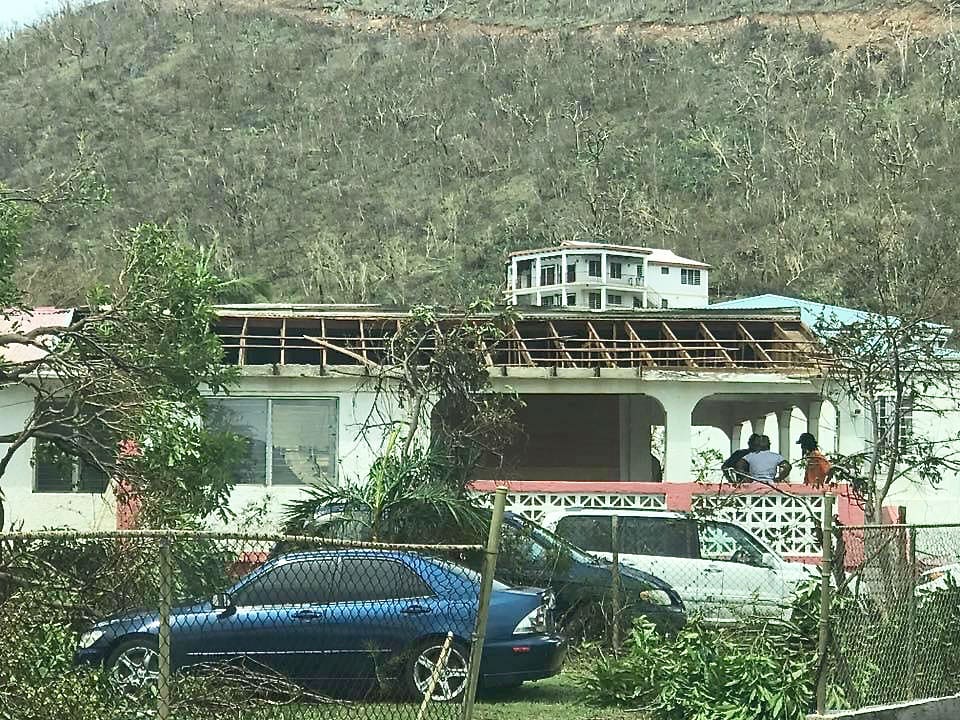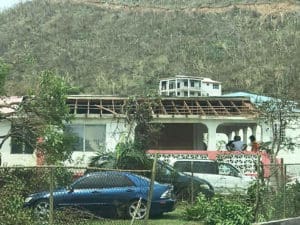 The shelters still need generators, she added.
VITEMA's Mason said fixing the roof at the Sprauve School shelter is the first priority. 30 to 50 people were sheltered there Sunday night.
Hendricks said officials are urging supermarkets to stay stocked and remain open. Nedra Ephraim, manager of the Starfish Market, said her store is open every day and has a shipment of food on order, coming in from the states
Hendricks also said retired nurses are being urged to come out and volunteer their services so that every shelter can be staffed with a nurse.
Ernest Matthias, deputy fire chief for St. John, said the company is temporarily houses at the Westin Resort.
Firefighters from St. Croix, 22 in all, have also come to St. John to lend a hand, he added.
The morgue is also functioning, although there have been no fatalities reported.
WAPA Crews Clearing Broken Lines
Meanwhile, crews from WAPA taking down broken poles and dangling, tangled lines all over the island, preparatory to rebuilding the power distribution system.
Restaurants Longboard and 420 to Center have been feeding people all day and the Landing has been providing breakfasts, according to Meagan Enwright of the volunteer group Love City Strong. And a lot of the other restaurants are donating food to the cause, food that will otherwise go bad.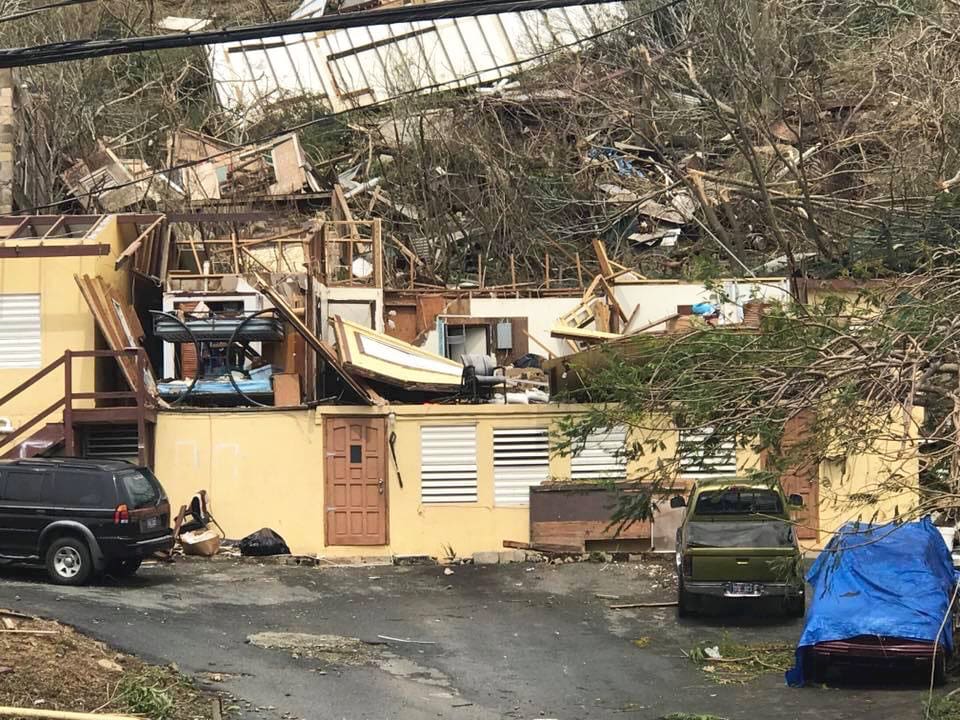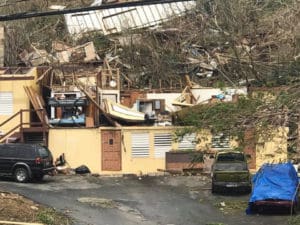 Delrean Varlack, operations manager at Varlack Ventures, one of the territory's ferry services, said the ferries were back in operation. the ships are running from Cruz Bay at noon and 3 p.m. and returning to Cruz Bay from Redhook at 1:30 and 5:30 p.m. The boats have limited capacity.
Mason added that the return trips to St. John would be monitored so that no one who wasn't supposed to be on the island tries to come across.
At the Westin Resort, security supervisor Lloyd Jackson said six buildings have been damaged and they are still assessing the rest of the property. The resort does not currently have rooms for people to stay in because the electronic key cards which open the individual doors are about to expire, and the machine that recodes them is not working.
The resort's dock is in use bringing in supplies.
Jackson added that the resort doesn't currently have the staff to do the cleaning necessary.
Volunteers in Service to St. John
Love City Strong has organized volunteer crews to help clear debris and unload supplies. The crews meet every day at 9 a.m. at the tennis court parking lot. They urge people to come ready to work with gloves, boots and whatever tools they have – including shovels, machetes, mattocks and chain saws.
A private group is working in a Wi-Fi host spot in Cruz Bay which they hoped to have running by Monday.
Viya, the V.I cable and communications company, is also working on a Wi-Fi hotspot.
The owners of the Sadie Sea charter boat announced that they are taking people to St. Thomas for free, leaving each hour from the National Park Dock, but they are not offering round trips. They are for people trying to get off St. John.
The Animal Care Center is looking for dog and cat carriers and pet food donations.
On a lighter note, a woman had been trapped in her home, alone, since the storm on Wednesday, with a tree and debris blocking her door. She was finally cut out Sunday. Asked how she had felt isolated by herself for five days, she replied, "I like myself, but not that much."