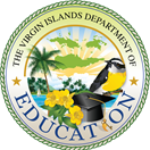 The Division of Student Services (DSS) is temporarily relocating to the school district's Education Headquarters at 2133 Hospital Street in Christiansted, according to a press release issued today by the V.I. Department of Education.
Operating from the first floor of the Education building beginning at 8:30 a.m. on Tuesday, Sept. 12, the DSS office will register new students into the Virgin Islands Public School system as well as students relocating from the St. Thomas-St. John School District because of the destruction from Hurricane Irma.
The relocation of the DSS office is due to a lack of electrical power at the Theodora Dunbavin Complex site in La Grande Princesse.
For more information, contact DSS Director Janine Schuster at 773-1095, ext. 7049.