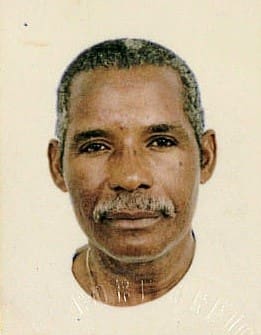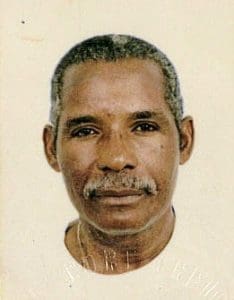 Edmead A. Gore Sr. of Estate Hannah's Rest died on Wednesday, Aug. 23. He was 73 years old.
He was preceded in death by his mother, Beatrice Gore.
He is survived by his spouse, Sheila Gore; daughters: Laura Gore, Averie Gore-Williams and Tricia Gore-Luke; sons: Bruno Gore Sr., Edmead Gore Jr. and Richard Gore; and grandchildren: Melissa, Melanie and Valesha Gore, Darryl-Marie and Christopher Williams, Rakim and Aidan Gore, N'Jari, Ne'Kya and Edmeade Gore III, Oshaye Luke, Kinesha and Kewana Sylvester, Giselle Orabuchi, Ronashe Roberts, Ari Gore, Gloria Slater, Khalid Overson, Nechele Gore, Nylah Gore, Keyondra Alexander and Bruno Gore Jr.
He is also survived by sisters: Averie Constant, Avenella Gore, Peach Gore-Higgins and Dori Otto; brothers: Dr. Akia Gore, Padget Gore, Freestan Gore, Oslen Gore and Ogrumbe Gore; nieces and nephews too numerous to mention; sons-in-law: Darryl Williams and Charles Luke; brothers-in-law: Keith Francois, Victor Petersen, Dinon Phillips and Bruno Archibald; and sisters-in-law: Lesley Dixon, Robyn Vanterpool and Michael-Anne Krauser.
Other survivors include special friends: Vincent Hector, Austin Rice, John Isaac, Dave Isaac, Noel Euzebe, Yvonne Roberts, Mr.and Mrs. Harvey, David Edwards, Lionel Carter, Wesley Brown, Chrispin-Inei also known as Kiebosch, Latoy Forde and family, Naomi Sweeney and family, the Applewaite family, Rosie Roberts, Derrick Cole, Dempsey Semper and family, Michael Jackson and family, Arthfield Carr, Mr. Harrigan and family, Ivan Farrely, and Reynold Joseph and family; as well as other relatives and friends too numerous to mention.
The viewing will take place at 9 a.m. and the funeral service at 10 a.m. on Friday, Sept. 15, at St. Luke A.M.E Church. Interment will follow at Kingshill Cemetery.