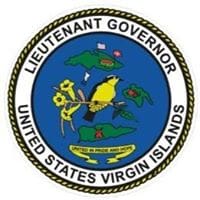 In compliance with the request of Gov. Kenneth E. Mapp to Government of the Virgin Islands employees, Lt. Gov. Osbert E. Potter has announced that all employees of the Office of the Lieutenant Governor in the St. Thomas-St. John District should report to duty at their respective offices at 1 p.m. on Tuesday, Sept. 12.
Acknowledging that there are still several individuals that are unaccounted for after the passage of Hurricane Irma, and being aware that some employees may have critical circumstances that would prevent them from reporting to work, Lt. Gov. Potter asks those affected employees to contact the Office of the Lieutenant Governor at 774-2991 to notify their division director of their circumstances.
Despite the effects of Hurricane Irma, the Office of the Lieutenant Governor will continue to provide services to the Virgin Islands community when feasible.
For more information, contact the Office of the Lieutenant Governor in St. Croix at 773-6449, or on St. Thomas at 774-2991. E-mails should be sent to Petra Matthew, special assistant to the lieutenant governor at petra.matthew@lgo.vi.gov, or visit the Facebook page at "Office of the Lieutenant Governor – U.S. Virgin Islands."