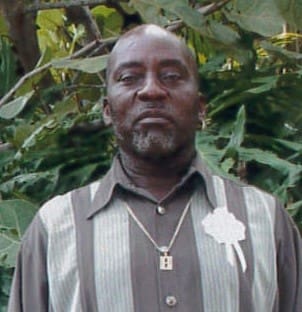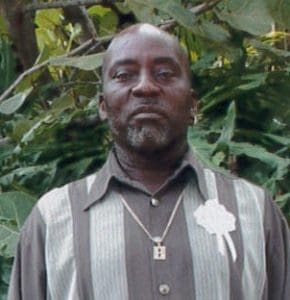 Valantine Henderson Joseph, also known as "Henda" or "Shad," died on Monday, Aug. 14. He was 63 years old.
He was preceded in death by his father, Charles Joseph; and grandparents: Henrietta Weatherill and Raymond Weatherill.
He is survived by his spouse, Verna Joseph; mother, Evelyn Joseph; daughters: Merlyn Joseph Bryant, Alicia Joseph Tucker and Kathleen Edwards; sons: Esron Archibald, Pastor Julian Joseph and Rasheem Joseph; stepson, Andre Haywood; grandchildren: Nichole Lewis, Denisha Lord, Lilly Joseph, Bella Joseph, Rashonda Tucker, Taquajah Joseph, Darren Casanva, Jayden Bryant and Jayse Donaldson; great- grandson, DaVeon Lewis; companion, Sandra Graham; sister, Jean Joseph; and brothers: Isiah Joseph, Melrose Joseph and Bradley Joseph.
He is also survived by nieces: Coleen Joseph and Anna Marie Joseph; nephews: Romeo Joseph, Clinton Joseph, Akeem Joseph, Aaron Joseph, Isiah Joseph, Antonio Joseph, Azayah Joseph and Jerimiah Joseph; aunts: Mavis Charles, Edris McFarlande, Sarah Thomas, Jenita Kelley, Blondell Weatherill and Mignonette Coats; uncles: Selvin Weatherill and Sylvanus Weatherill; son-in-law, Carlos Tucker; and special friends: Cecil Coker, Catherine Cornelius, Sonia and Cecil Smith, Bernadine Vacher, Noel Coates, Ardron Dubios, Janet Smith, Ivy Dawson, Eloise Appleton and Hardy Samuel.
Other survivors include cousins and other relatives: Kenneth Charles, Brenda Richardson, Bernard Small, Pricilla McFarlande, Patricia McFarlande, David Willock, Cerene Jordon, Delroy Tonge, Kelroy Lewis, Sean Brown, Nikesha Joseph, Kevin Matthew, Shenique Coates, Stedmond Robinson, Dave Solomon, Norma Hector, Loretta Ireland, the Joseph and Watherill families; as well as other relatives and friends too numerous to mention.
The viewing will take place at 9 a.m. followed by a funeral service at 10 a.m., Thursday, Aug. 31, at St. John's Episcopal Church. Interment will follow at Kingshill Cemetery.