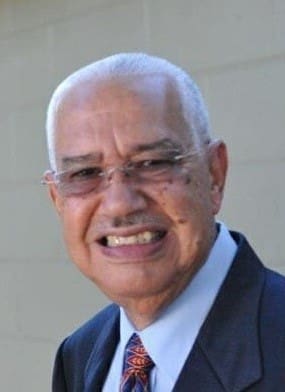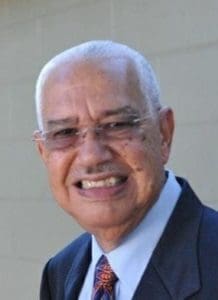 Allan Eugenio Chardon, also known as "Genio," of Betzy's Jewel died on Sunday, Aug. 13. He was 77 years old.
He was preceded in death by his son, Allan E. Chardon Jr.
He is survived by his spouse, Carmen Grecia Chardon; daughter, Giselle R. Chardon; sons: Gregory U. Chardon Sr., Wayne X. Chardon and Lance P. Chardon; granddaughters: Vanessa Chardon-Gonzales, Jessica M. Chardon, Marissa G. Chardon, Srianka A. Chardon, Sheyenne A. Chardon, Kristina M.E. Chardon and Chrystiana I. Vasquez; and grandsons: Gregory U. Chardon Jr., Antonio M. Chardon, Wayne X. Chardon Jr., Lance P. Chardon II, Xavier M. Vasquez-Chardon and Samuel A. Chardon.
He is also survived by great-granddaughters: Irie B. Chardon-Gonzales, Hadley G. Chardon, Kailani Chardon, Zionee A. Chardon, Gianna E. Chardon, Davina G. Chardon and Valerie I. Furlan; great-grandsons: Xavier A. Chardon, Emanuel Chardon-Gonzales and Seifer G. Denny-Pagan; sisters: Graciella Cabalo, Zulma Chardon and Liselle Chardon; niece, Leilani Larson; nephew, Eric Cabalo; and daughters-in-law: Roxanne L. Chardon, Karen Chardon and Diana M. Chardon.
Other survivors include brothers-in-law: Enrique A. Garcia, Eugene Cabalo and Francisco Garcia; sister-in-law, M. Zenida Maharaj; cousins and related families: Barbel, Burt, Ebbesen, Encarnacion, Johansen, Lindquist, Cruz, Petersen, DeChabert, Schuster and Wheatly; special friends: coworkers at Executive Insurance Services Inc., Christiansted High School Class of 1959, U.S. Coast Guard Auxiliary, Hillsiders Gang and Christiansted SDA Church; as well as other relatives and friends too numerous to mention.
There will be a viewing at 9 a.m. and a funeral service at 10 a.m. on Thursday, Aug. 31, at Christiansted Seventh-day Adventist Church. Interment will follow at Christiansted Cemetery.