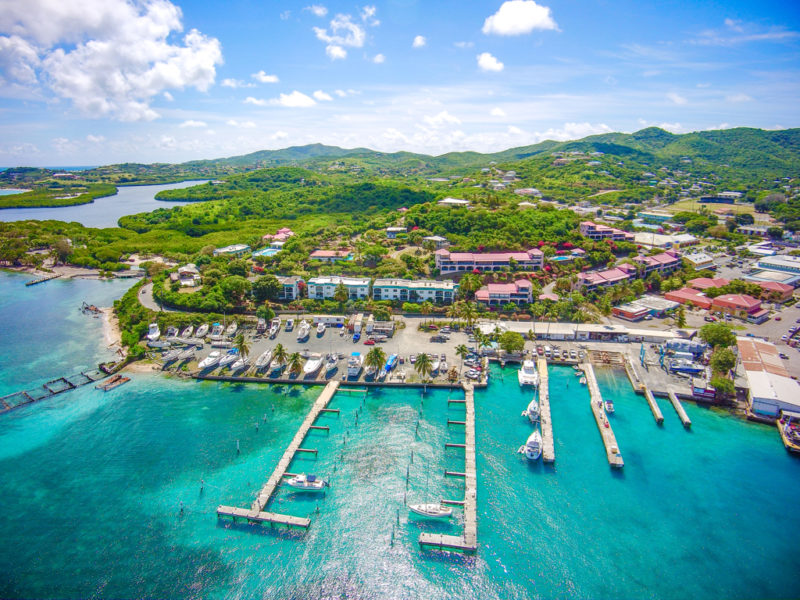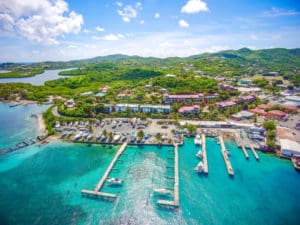 The St. Croix Marine Center in Gallows Bay has always been a part of St. Croix. Some of the boats perched on supports in the gravel lot look like they have been there since the middle of the last century.
Nothing changes, but, then again; it does.
The center was purchased in March by Marina Operations, a consortium company led by Marina Management and Consulting N.V out of St Maarten. The company also operates the Yacht club at Port De Plaisance and the St Maarten Shipyard.
But then again; nothing changes fast on St. Croix.
"We are still in the planning and research phase at the moment and thus other than a lot of clean up and removal of abandoned equipment and yachts our re-development plan has not been implemented at present," said Jeff D. Boyd, president of Marine Management and Consulting.
He described the marina as "a Caribbean boatyard that specializes in sales, restoration, refits and repairs."
It has 44 wet slips capable of accommodating vessels up to 150 feet It also has a restaurant, shower facilities, and an on-site chandlery which is stocked with parts and supplies. Gasoline, diesel fuel, and haul and launch services also are available. The marina also provides welding, fiberglass repair, painting, and carpentry services.
In talking with the Source last week, Boyd was tight-lipped about plans for the marina because they were still being developed. He said they will be publicly announced in about 60 days.
Krisztina Phillips, general manager of the St. Croix facility, said Saturday, "We can store about 45 boats, depending on the size, and have dockage slips for another 44 boats. We can service any boat on storage or in dockage depending on the type of service needed."
According to Phillips, the boatyard has eight-full time employees and three subcontractors. They include master carpenters for everything from hull repair to fine cabinetry. Phillips added, "We also have highly trained and experienced marine technicians capable of servicing all makes of outboard motors and diesel engines. Other services and repairs provided by our skilled technicians include electrical, welding, refrigeration, fiberglass, and painting."
The boatyard, next to the ferry dock and across from the condos in Gallows Bay, is able to offer many services because it has a 60-ton Travelift crane. The crane is capable of lifting monohulls and catamarans with up to a 25-foot beams. The boatyard has haul out and launch capability for vessels up to 75 feet and is equipped with a rail cart for hauling multi-hull boats.
It has space for "on the hard" hurricane storage as well as long term dry storage. Its webpage proclaims "The only full service boatyard on the island of St. Croix!"
Somethings really don't ever change. When asked about the biggest challenge facing development of the marina, Boyd answered, "wind and wave action."