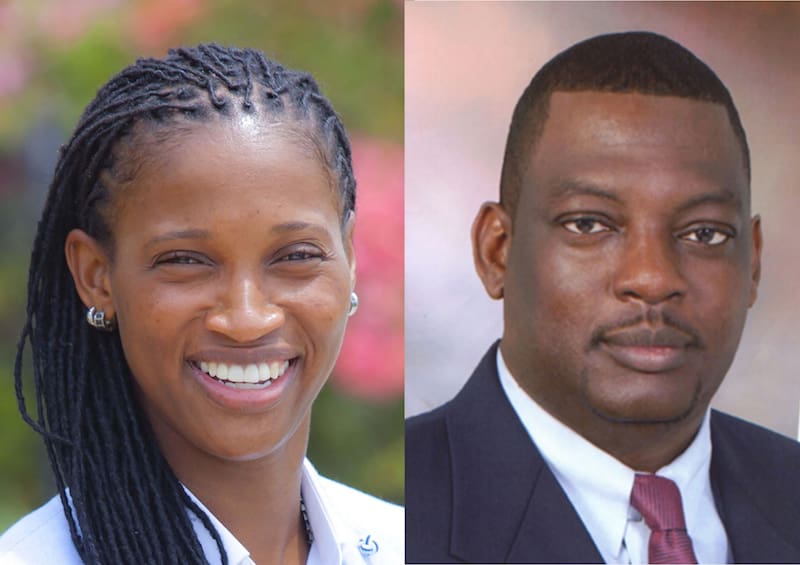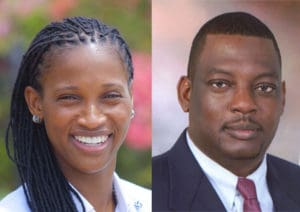 Following the Legislature's decision Wednesday not to seat Kevin Rodriquez in the vacant Senate seat, Janelle Sarauw has again turned to the courts in an effort to compel the St. Thomas-St. John District Board of Elections to certify the April 8 special election results.
Sarauw has gone head to head with former senator elect Rodriquez for months over the vacant St. Thomas-St. John Senate seat, which both of them, at different points in time, had won.
Rodriquez came in sixth in the November 2016 general election to fill seven St. Thomas-St. John legislative seats and the district Elections Board certified his candidacy and the final vote.
But in December, Sarauw, joined by campaign worker, sued in V.I. Superior Court to stop Rodriquez from being seated, arguing that Rodriquez had asserted in court documents filed in 2016 that he was a resident of Tennessee and therefore cannot meet the three-year V.I. residency requirement set by local law.
The legal saga over the lawsuit went through several iterations and was eventually dismissed, along with others filed by Rodriquez, by the V.I. District Court. A recent ruling from the Third Circuit Court of Appeals, however, put the battle back in the hands of the V.I. Legislature, which Rodriquez maintained had the power to seat him. In short, the Third Circuit ruled that once the members of the Senate had been sworn in, only they could determine Rodriquez's qualifications.
In between, a special election called by the governor was held on April 8 and Sarauw was voted in to fill Rodriquez's seat. The results were never certified, however, as district Board of Elections members said that they could no put Sarauw in until Rodriquez was officially taken out.
Taking seriously the Third Circuit's ruling, senators on Wednesday made that call and voted 8 to 6 not to admit Rodriquez due to what they said were still "unclarified "concerns about his residency status during the 2016 election. Sarauw on Saturday took the next step by filing for immediate emergency relief – a writ of mandamus or other such measure – in V.I. Supreme Court that would compel a judge to have the district Elections Board finally certify the special elections results, which would allow her to take her seat.
In the filing, submitted by attorney Terri Griffiths, Sarauw asserts that it is not unusual for a court to "issue a mandamus to compel in elections board to certify an election. "
"Historically, courts grant accelerated requests when holding proceedings that involve election issues that affect the public's interest in the integrity and transparency of the voting processes," according to Griffiths' filing. "Even the appearance of impropriety undermines the public's faith that the process is fair. The plaintiff-petitioner has no other means of timely relief and the public interest dictates that the BOE (Board of Elections) be required to abide by the laws that define the boundaries of its discretion and to certify the results of the April 8, 2017 special election without further delay."