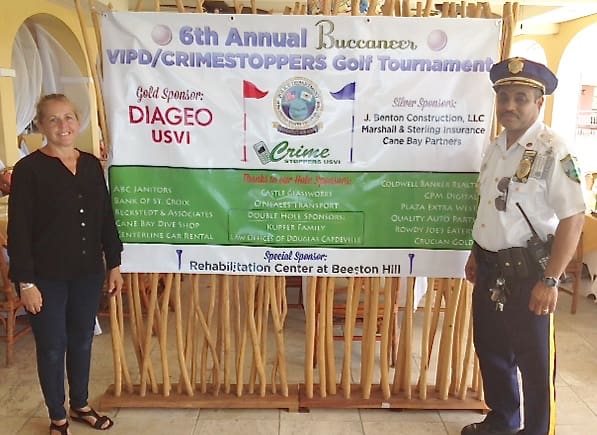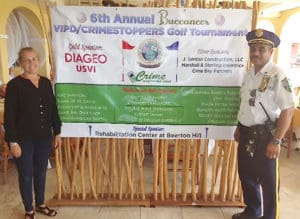 A total of 84 golfers on 21 teams took part Saturday in the sixth annual Buccaneer Hotel Virgin Islands Police Department-Crime Stoppers USVI golf tournament.
The tournament raised funds to help pay for equipment and many day-to-day operational needs, according to a VIPD news release.
"This is a time to recognize law enforcement, while building strong community relationships," said Laurie Dunton of Crime Stoppers.
Mark Corneiro, deputy chief of the St. Croix District, expressed the department's gratitude and appreciation for the support. Corneiro represented the VIPD on behalf of Commissioner Delroy Richards and Chief Winsbut McFarlande.
The police news release noted that the event received enormous support from the golfing community through participation, and businesses through sponsorships.
Team Sponsors were Hamm Eckard PC, No Bones, Renaissance at Carambola, Cruzan Environmental Services, Hamilton Real Estate, NAPA and Ocwen. Silver Sponsors were Benton Construction, Marshall & Sterling, Cane Bay Partners. Diageo was once again a gold sponsor, and the Buccaneer, which for years had been a gold sponsor, this year became the tournament's first title sponsor.